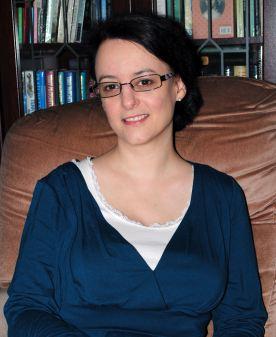 Hope and Life Press are proud to present Keren Dibbens-Wyatt, another of our latest authors, with The Garden of God's Heart, a book of short Christian contemplations inspired by creation and molded in prayer. The Garden of God's Heart will be released by Hope and Life Press in paperback and ebook editions in early 2016.
Keren Dibbens-Wyatt is a British contemplative writer with a passion for prayer and creativity. She writes to encourage others into finding and getting to know God more intimately, and to share the poetic ponderings of her heart. A Christian for over 30 years, Keren answered a call to a deep prayer relationship with the Lord, which has led to a gracious outpouring of stories, ideas, and wisdom. No stranger to difficulties, Keren has experienced disabling myalgic encephalomyelitis for nearly two decades, often being housebound or using a wheelchair.
Keren has a Bachelor's degree in English and European Literature from the University of Essex. She is the author of the books Positive Sisterhood: Restoring the Integrity and Purpose of Christian Women, and Christian Prayers for the World. She has also written many short stories for adults, fiction for older children, and poetry among other things. Keren writes regularly for Godspace and guest posts on spirituality at Abbey of the Arts and other Christian sites. She enjoys painting in pastels, photography, embroidery, and crochet.