TAKEAWAY: The European Association of News Agencies gather in Geneva, Switzerland,  for the next two days for a conference about their role and the challenges of producing news in the era of social media, I join the group as a speaker today PLUS:  Brazil launches its new tablet,Positivo Ypy—-could it be the start of many tablet editions for Latin American newspapers and magazines?
Reporting from Geneva, Switzerland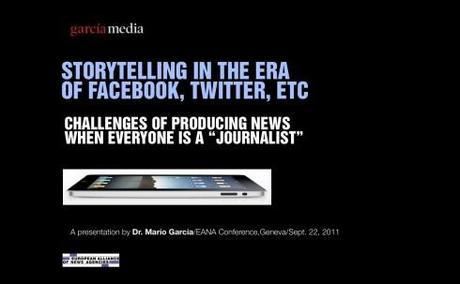 I will be in Geneva, Switzerland the next two days, speaking to the European Association of News Agencies conference. 
Main theme for this year: "News Agencies and the Social Media Challenge".
What are the news agencies to do when everyone with a smart phone is a "certified" journalist, photographer and videographer.  What are the perils of not joining forces with the social media outlets?  What are the real dangers of letting the social media "report" breaking news (inevitable, but a good topic for discussion).
My presentation is todayThursday, and I will be reporting live from the conference, on Twitter as well @DrMarioRGarcia
Title of my presentation:
Storytelling in the Era of Facebook, Twitter, etc.: Challenges of Producing News when Everyone's a Journalist
Highlights:
News agencies need to look at social media websites as self contained universes. You need to congregate in that central square where potential consumers of news gather on a daily basis.
-The future is about telling stories across platforms.
=The definition of news  has changed and how:
In 1917, one of the earliest newswriting books, by Lyle Spencer,  stated that:
"News is any accurate fact that attracts a large number of readers, and, of two stories, the accurate one that
interests the greater number of people is the better one….."
Today, however, the definition of news may read more like:
Anything you know now that you did not know 15 minutes ago….or
15 seconds ago
The perils of fast travelling news: what happens when accessibility leads to non factual reporting, too spontaneous and often misleading?
The social media and live conference reporting: it is either you listen, digest and comprehend, or you are typing fast on your mobile or tablet to be the first reporting what the speaker is saying, but not always accurately.
However, the rhythm and spontaneity that social media afford is not likely to disappear anytime soon, so news agencies, and news people generally, have an obligation to find solutions in which the professionals and the always-engaged users come together.
Experiments, such as the Wall Street Journals' brand new WSJ Social explore ways to do this.  They go to that central square where the people congregate and they bring their reporting, their grasp of subjects to where the people are.
This, I think, is the shape of things to come.
More about the WSJ's WSJ Social:
http://www.poynter.org/latest-news/media-lab/social-media/146578/3-ways-the-new-wsj-social-facebook-app-reinvents-news/
Coming soon: the Brazilian tablet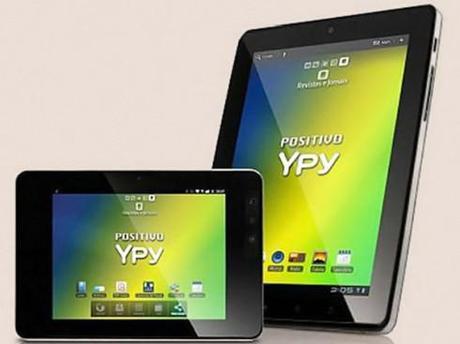 The Latin American market may have its own tablet to compete with Apple's magnificent and omnipresent iPad.
In Brazil, a company has launched the first made in Latin American tablet to date, which is likely to have the right price to appeal to the Latin market.
This will probably prompt those Latin American newspapers and magazines that have not yet taken the tablet edition plunge to do so.  With Brazil leading the way, and Argentina joining, it is likely that we will see a proliferation of tablet editions sprouting in the next few months.  We look forward to it.
The tablet is made by Positivo Informatica, a Brazilian computer and IT company founded in 1989, and it will be available for sale before the end of 2011. Two models will be manufactured, with 7 and 10 inch screens, connecting to the Internet via wifi as well as 3G. The 7-inch tablet will be available for sale (in Brazil only) in October, at a price of approximately US$564, a much lower price than that of imported tablets. According to the official release, the aim of the new tablet is to go head to head with Apple's iPad and Sansung's Galaxy.
And if you wonder about the name of the new tablet, Positivo Ypy, here is how Hélio Bruck Rotenberg, Positivo Informática's CEO, explains it in the company's release:
"We studied consumer behavior for more than 20 months in order to arrive at a product that is 100% tailored for Brazilians. The name Ypy, which means "first" in Tupi-Guarani, was inspired by the language of our country's original inhabitants. Together with the Mundo Positivo ecosystem, it has the best national content available to consumers."
Our Garcia Media Latinoamerica office in Buenos Aires is ready and able to engage with Spanish and Portuguese language publications as they take their first baby steps into tablet land.
Read Positivo Informática's information on its new tablet:
http://www.mzweb.com.br/positivo/web/conteudo_en.asp?idioma=1&tipo=3764&conta=44&id=138277
For more information in Spanish:
http://america.infobae.com/notas/33993-Lanzan-la-primera-tableta-electronica-brasilena
TheMarioBlog post #861