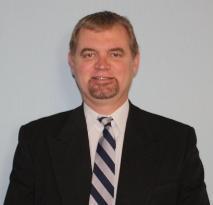 David Shuler
The actions over the past two to three years of my lawyer/brother, David Shuler, raise a perplexing question: Is he (A) A marginal or buffoonish lawyer; or (B) An evil prick?
We recently discovered a document that suggests the answer is (B). That's disturbing, especially when you consider that I once held David in brotherly, high esteem. But 17 years of legal travails have taught me that sometimes you have to reach harsh conclusions in life, ones you would rather not reach. This seems to be one of those occasions, where truth can't be ignored.
Ever since Carol and I made the mistake of moving to Springfield, Missouri, under duress in summer 2014, David has uttered numerous comments that made me wonder if he knew squat about the law. (See
here
,
here
, and here.) Heck, at times, it seemed as if
I
was the lawyer in the family.
Via multiple communiques in summer 2015, David essentially sent me this message: "You are about to be evicted, and I see nothing unlawful about it." Given that I, a non-lawyer, knew of at least four grounds upon which it was unlawful, I was left to think, "Gee, my brother's dumb as a stump when it comes to knowledge of tenant-landlord law."
Consider the following portion of an e-mail from David, dated 8/11/15, involving a guy named Daniel Smith, who apparently was a housing specialist with some state or local agency:
Just FYI, your landlord has posted notice on your door because you will not answer the door. They are also serving Mom and suing her because she was willing to be a co-signor on your lease. It is my understanding that you have a court date on 8/25. If you aren't able to pay the rent, your landlord can have you forcibly removed from the premises. I don't want to see that happen.
Roger, I am asking you to speak with Dan Smith.

I think he can prevent all of the ugliness and upsetting things that are about to happen to you and Carol.

Please call him or talk to him if he comes to your door.
I'm not sure if Dan Smith ever came to our door. But I was more interested in the information in yellow above. David says that he knew "ugliness and upsetting things" were about to happen to Carol and me, and he gave no indication he saw anything improper about that. That told me that he considered the impending "ugliness" to be lawful.
Well, we now know that David knew the planned eviction was unlawful, and he chose to do nothing about it -- he didn't even have the decency to mention a key provision of Missouri tenant/landlord law, an item with which I was unfamiliar at the time.
We're talking about
RSMo 535.120
, which reads as follows:
Whenever one month's rent or more is in arrears from a tenant, the landlord, if he has a subsisting right by law to reenter for the nonpayment of such rent, may bring an action to recover the possession of the demised premises.
Let's back up for a moment and consider this e-mail from David, dated 6/2/15:
Mom asked me to contact you regarding the lease on your duplex. She said she tried to talk to you about it when she recently stopped by to visit, but was unable to do so. She talked to the people at Cowherd Construction and they are willing to extend your lease without a co-signor in that the rent has always been paid in full and on time.

The lady suggested that you meet Mom at their office on 6/29 and they would allow you to execute a new lease. This lease would be in your name and would be your responsibility.

I do not know if they would require Carol to be on the lease. I would think that they would also want her to sign since she would be living there. I also do not know how they would handle the deposit and pet deposit since those were paid by Mom.


Mom will make the last rent payment on 6/29 which will cover the month of July.

You have the option to renew and stay there or of course, you could vacate and pick some place else to live.
This provides two key pieces of information, highlighted in yellow. In the first, David seems to be playing dumb, taking sides with a corrupt landlord over his own brother and sister-in-law. In the second, David confirms key information that helps show he knows the impending eviction is unlawful.
Regarding the first item, David conveniently ignores that I already had a lease in my name, it was due to go month to month, and it was to be the responsibility of Carol and me. There was nothing in the rental agreement that even hinted that we were due to execute a new lease, which would have tied us to Missouri for at least another 13 months.
As for the second item, David confirms that our rent had been paid through July 2015, so we were due to pick up payments on August 1, as the lease went month-to-month.
Now, back to RSMo 535.120. At the time, I thought maybe David was ignorant of its holding that eviction proceedings cannot begin until a tenant is behind on rent by at least one month. But it's now clear that's not the case. How do I know?
On May 19, 2017, David and his wife, Gina Hayes Shuler, filed
a Rent and Possession Petition (R and P) against William Earl Snow Jr.
, a tenant in property they own at 2001 N. Boonville in Springfield. (See
case.net
, No. 1731-AC03525.) The petition seeks payment of back rent and possession of the premises -- and here is revelatory language from the document:
3. Defendant [Snow] entered into a rent agreement with Plaintiffs in which Defendant was to pay rent in the amount of Three Hundred Fifty Dollars and no/100 ($350.00) per month from approximately February 7, 2013,

payable the third day of each month. 
4.

Defendant has failed to make said monthly rental payments in the full amount due and owing in a timely period since March 2017, as agreed upon by the Plaintiffs and Defendant.

Plaintiffs have made due demand of the Defendant to pay said sum on a timely basis, and Defendant has wholly failed, refused, and neglected to do same.
This claims Mr. Snow had not paid rent -- at least in the full amount, on a timely basis -- since March 3, 2017. That David and Gina Shuler waited until May 19, 2017, to initiate eviction proceedings indicates they know Missouri law on the matter -- that a tenant must be in arrears by at least one month before a landlord can seek to recover possession of the premises. (The petition is embedded at the end of this post.)
What does this say about my communications with David regarding our rental situation. It means he knew that eviction proceedings begun on August 5, 2015 -- when our rent was only five days late -- were unlawful. He knew all the "ugliness and upsetting things" that were about to happen to Carol and me could not happen, under the law. But he said nothing.
Someone with a modicum of integrity might have said, "Roger, I don't know about some of the grounds upon which you think this planned eviction is unlawful. But I can tell you for sure that the landlord, Cowherd, is violating Missouri law by initiating these proceedings while your rent is not even close to being one month late. I'm not in a position to handle a case such as yours, but I can refer you to RSMo 535.120, which will tell you all you need to know. You can contest the eviction yourself, or I might be able to refer you to a local attorney who works in that area of the law."
How hard would that have been? It would have been easy, but David Shuler lacks that kind of integrity. Most evil pricks do.