Zozibini Tunzi the newly crowned Miss Universe 2019 hopes her win at Sunday night's Miss Universe pageant inspire young girls who look like her to believe in the power of their dreams!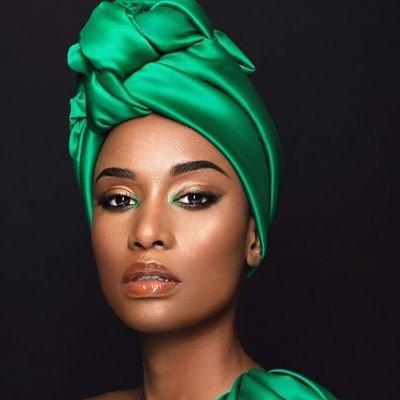 "I grew up in a world where a woman who looks like me, with my kind of skin and my kind of hair, was never considered to be beautiful. I think that it is time that that stops today," Tunzi, who is the current Miss South Africa wrote on Instagram.
"Tonight a door was opened and I could not be more grateful to have been the one to have walked through it. May every little girl who witnessed this moment forever believe in the power of her dreams and may they see their faces reflected in mine," she concluded.
"I think the most important thing we should be teaching young girls today is leadership, she said during a Q&A segment of the show. It's something that has been lacking in young girls and women for a very long time," she said. "Not because we don't want to, but because what society has labeled women to be. I think we are the most powerful beings in the world."
Tunzi, a 24-year-old from Sidwadweni, became the first black woman to win the international title since Leila Lopes took the crown in 2011.
She was dressed in a Biji La Maison de Couture gown as she was crowned Miss Universe 2019!