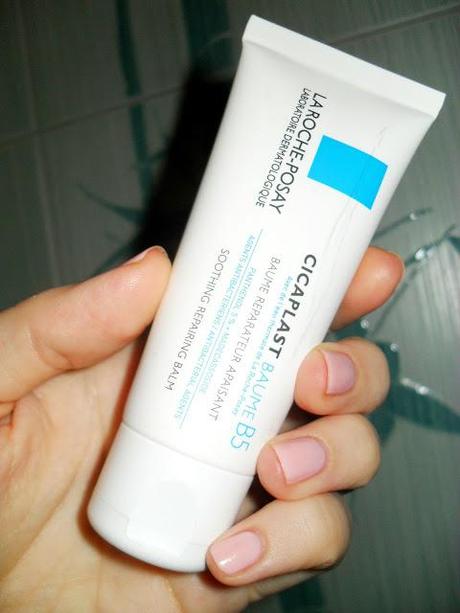 I was super excited to see the newest member of La Roche-Posay family - Cicaplast  Baume B5. When a brand like that treats you to something pioneering,  I feel like there's the only option awailable - just go and get it! This cream has all the usual La RochePosay features, but it's also addressing a whole new issue - repairing and treating all kinds of everyday skin irritations. You can also use it on some minor injuries.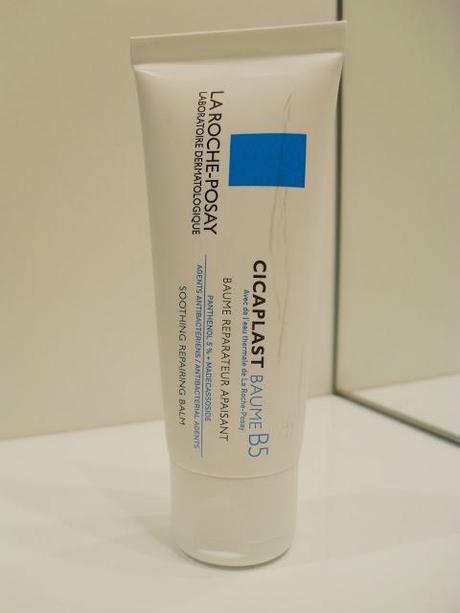 Cicaplast Baume B5 is my newfound love. I use it on pretty much anything - chapped or dry lips, elbows, knees, hands, you name it. And it works great everywhere. The texture is very rich and quite thick, but it absorbes easily and doesn't leave any residue. It contains Panthenol 5% so it soothes and comforts my skin beautifully. It also includes Madecassoside, also known as Gota Kola, that gives this cream skin healing and anti-aging properties. Some studies also suggest that madecassoside may be beneficial in the treatment of psoriasis, due to its anti-inflammatory action. One of my favorite bloggers and youtubers, Essiebutton, has a review on Cicaplast Baume B5, telling how it helped her with her eczema, you can read all about it here.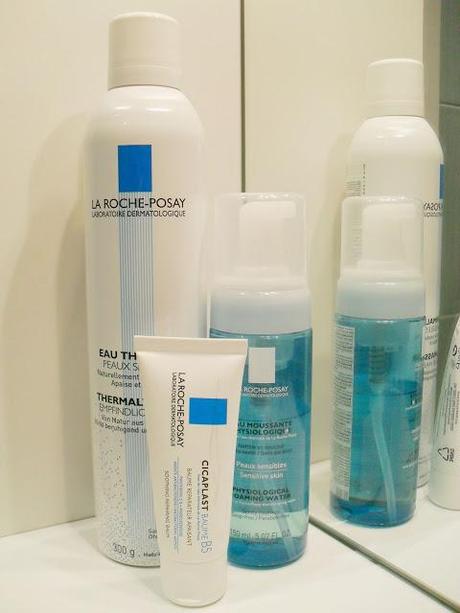 It goes very well with my usual skin care routine, I love applying it after cleansing my face with
La Roche-Posay Physiological Foaming Water and spraying it with Thermal Water. So few products, but I feel like if I have those I'm all set.

Cicaplast B5 is definitely not perfumed but the cream does have the slightest smell to it, nothing to worry about if you ask me though. I love applying it to my lips before going to sleep, I wake up to incredibly soft, plump looking, non chapped beauty. This product would be perfect for someone who doesn't like the feeling of any lipstick or lip balm on their lips or hates the look of a shiny lip but still wants a well-groomed effect. I bought a 40ml tube since I was only trying it out, curious to see what it's like, but I will be repurchasing and I'll go for 100ml next time. Well done, La Roche-Posay!