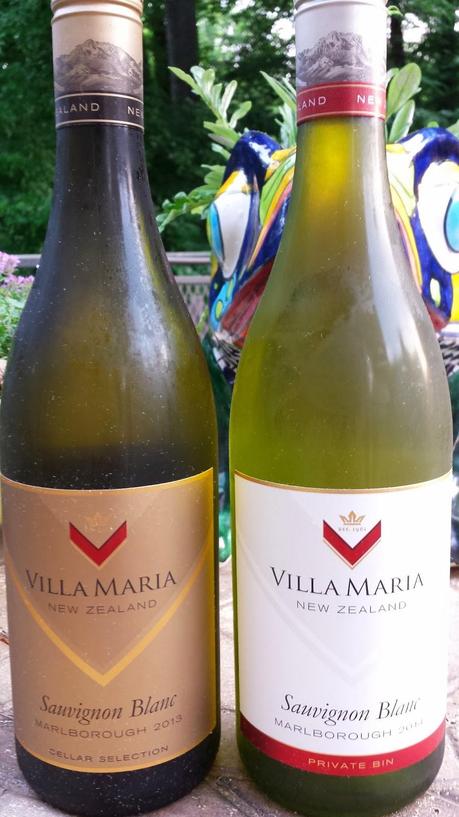 I don't consume enough Sauvignon Blanc and in particular those produced in New Zealand. At least that's the conclusion after drinking two more fine examples from Villa Maria Estate: the 2014 Private Bin Sauvignon Blanc ($14.99) & 2013 Cellar Selection Sauvignon Blanc ($19.99).  I received the wines for a #NZSAVVY twitter tasting, but unfortunately my son's baseball schedule interfered with my participating. From I previous tasting I was reminded that founder, George Fistonich, is Eastern European as he says, "Being Croatian, wine is part of my blood. It's always been a part of life and I'm pleased to have spent my career pursuing this life-long passion." Plus consider some of the accolades the winery has received such as Wine Spectator's World's 50 Great Wine Producers Wine Enthusiast Magazine's New World Winery of the Year.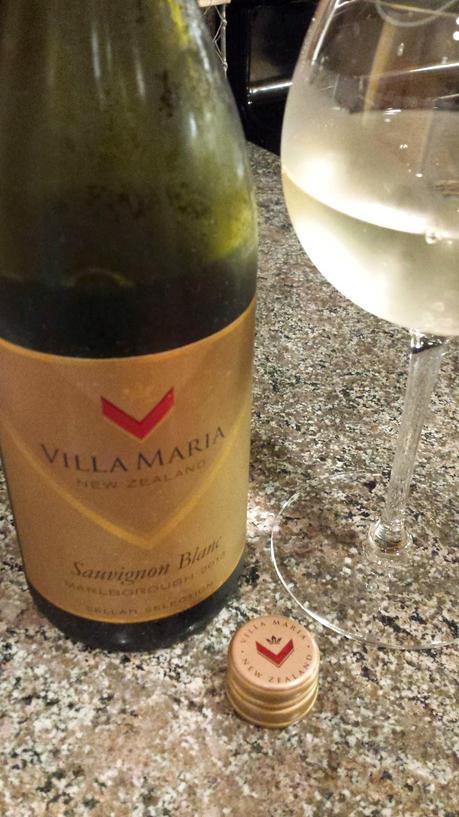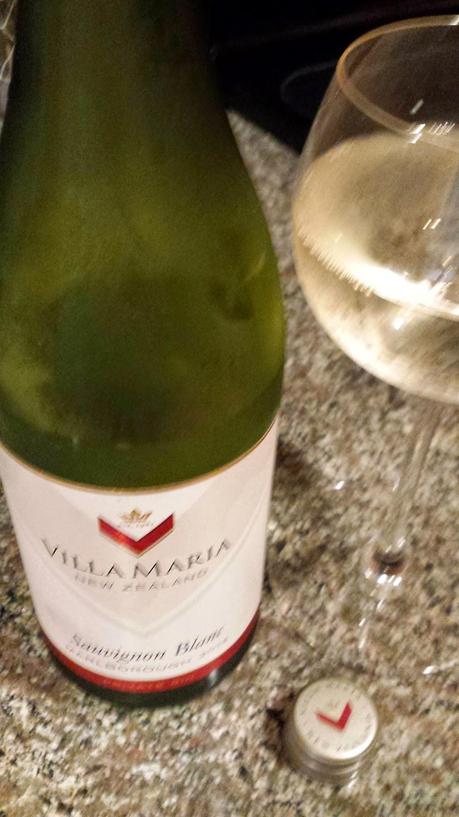 First off was the 2014 Private Bin Sauvignon Blanc and how cool to start drinking 2014 vintages. This wine weighs in at 12.5% alcohol and knocks you done with a powerfully strong lemon grass aroma. This could be the biggest nose I've had from new Zealand. The mid-palette cascades into a creamy, herbal blend then finishes with nice effervescent acids. A fabulous wine.
2013 Cellar Selection Sauvignon Blanc is more subdued and refined with a softer  profile and finish but a creamier mid. The wine has slightly more alcohol (13%) and a little more herbal essences and is another stellar wine.
I also hear that the wine is imported by Ste. Michelle Wine Estates so supplies should be plentiful. Cheers.