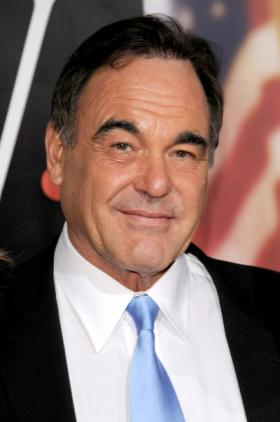 Oliver Stone's new 'history' book, The Untold History of The United States, has been on the shelves for a few months now. Stone has already made his rounds on news programs such as Morning Joe to explain what his revisionist history is all about: to create a new 20th century narrative where the US malevolently grabbed power while smearing the reputation of The Soviet Union.. or something like that. I have already posted Michael Moynihan's deconstruction of Stone's book, but what the heck, lets pile on the bad reviews.
The New York Review of Books has an even more detailed and therefore satisfying take down of Stone's selective revisionism. They begin by pointing out what Stone has already conceded: the 'untold' history in this book has already been told. Many times.
After that, they go on to disassemble Stone's false narrative of US history. It's too long to post, but their conclusion is worth noting:
Although the book by Stone and Kuznick is heavily footnoted, the sourcing, as the example of Wallace's 1952 article suggests, recalls nothing so much as Dick Cheney's cherry-picking of intelligence, particularly about the origins and early years of the cold war. The authors also devote many thousands of words to criticism of such destructive American policies as Ronald Reagan's in Central America and George W. Bush's in Iraq, but much of this will be familiar to readers of these pages, as will their objections to Barack Obama's use of predator drones. This book is less a work of history than a skewed political document, restating and updating a view of the world that the independent radical Dwight Macdonald once likened to a fog, "caused by the warm winds of the liberal Gulf Stream coming in contact with the Soviet glacier"—but now more than twenty years after the dissolution of the Soviet empire.
In case you missed it, that's a really polite way to say this book is pure propaganda. Earlier on in the review, the author gives us an even more condensed conclusion to his review:
In making this case, Stone and [co-writer] Kuznick simply ignore the scholarship that contradicts their basic assumptions.
And there you have it.