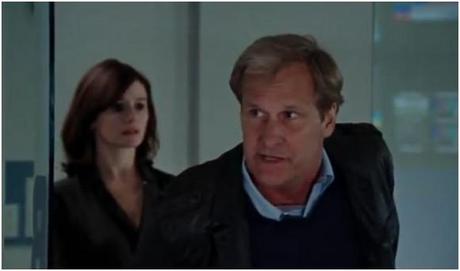 A new trailer for HBO's upcoming drama series The Newsroom by Aaron Sorkin has gone online. Aaron Sorkin, the creator of 'The West Wing' and the Academy Award Winner for penning the screenplay for The Social Network, will executive produce. Scott Rudin (The Social Network) and Alan Poul (The Big C, Six Feet Under) serve as executive producers.
The show stars Jeff Daniels, Emily Mortimer, Thomas Sadoski, John Gallagher Jr., Olivia Munn, Dev Patel, Alison Pill and Sam Waterstone. The Newsroom premieres Sunday 24th on HBO.
Watch the trailer for The Newsroom.
Summary:
"The Newsroom" premiering Sunday 24 is a behind-the-scenes look at the people who make a nightly cable – news program. Focussing on a network anchor (played by Jeff Daniels), his new executive producer (played by Emily Mortimer), the newsroom staff (played by John Gallagher Jr, Alison Pill, Thomas Sadoski, Olivia Munn, Dev Patel) and their boss (played by Sam Waterstone), the series tracks their quixotic mission to do the news well in the face of corporate and commercial obstacles not to mention their own personal entanglements.