A new species of fish has been discovered in northern Vietnam by Craig Leisher, a certified trimix diver and amateur birder, while exploring a remote cave during a year of living off the grid with his family.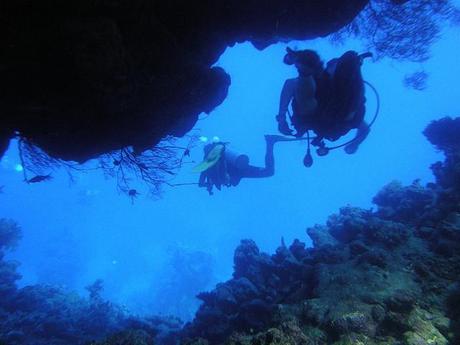 Image courtesy of Matt Kieffer

The new species which has since been classified as Schistura mobbsi is a type of loach, a river dwelling genus that includes both subterranean and above ground species. It has no eyes, is completely lacking in pigmentation with large nostrils and limited lateral lines (a feature with which fish sense motion).
Despite the fact that the fish has no eyes Leisher reported that it was incredibly evasive when he tried to catch it in his butterfly net. Even though they are blind these type of fish avoid potential predators using sensors on the snout and head (laterosensory system) specifically designed for this task. Though he eventually did manage to capture it the specimen he caught measured only 31 millimetres and was incredibly difficult to measure and examine.
News of his discovery was announced in 2013 and yet he made the discovery in 2002, a full decade and change earlier which may sound like an incredibly long time lag between discovery and debut. Surprisingly however it is a relatively short time period, as typically the lag time between collection and publication of the discovery of any new species is double that at a shocking 21 years. There are a number of reasons for this — everything from who makes the discovery to type of species to tenure concerns of young scientists
Alongside his discovery of Schistura mobbsi, Leisher also found another mystery fish which he jokes which he playfully insinuates that we will possibly know where it fits taxonomically in another 10 years.
The cave in which he made his discovery has since been named Phuong Hoang and is located north east of Hanoi. Leisher doubts however that it has been explored since he last visited it. He wrote his email address on waterproof paper at the beginning and end of the cave for future explorers to contact him should they discover anything interesting, but thus far no-one has contacted him.
By Alexis Tomlin
Find out more about Frontier's Marine conservation projects.