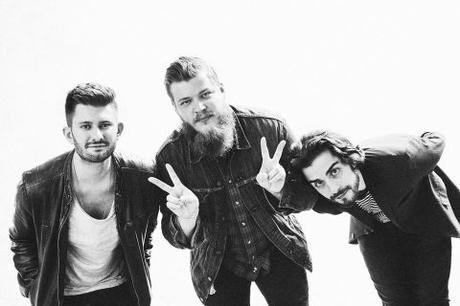 After a jam packed year of shows, an album release, and a video debut, Animal Years is excited to continue their success throughout 2015. The Brooklyn-based band is eager to announce that they will be opening for one of their idols, Martin Sexton, on May 1, 2015, at The Gramercy Theatre in New York.
Animal Years has been cheered for their energetic, roots-rock sound led by vocalist Mike McFadden. Some of their fans include Conan O'Brien and, of course, us at MCU! We've featured Animal Years quite a few times, and have had the immense pleasure to see the band live. You can read about our experience here, and be assured, with the fun Animal Years has on stage, they never disappoint.
Not familiar with Animal Years? Check out a past interview with the band, see what makes them tick with our MCU Mondays highlight, and check out the band's website for music and more.
It's never too early to plan for a concert, so get your tickets today for Animal Years and Martin Sexton!
Show Details:
Where: The Gramercy Theatre – 127 East 23rd Street, New York, NY 10010
When: Friday, May 1, 2015
Time: 7 PM
Filed under: Music News Tagged: animal years, gramercy theatre, martin sexton, music creates us, new show, show announcement