I like to do face masks right after a shower at night. The night time is the time when I feel the most relaxed, no work, just the TV or the internet and me.
To take my relaxation to another level, face masks are essential! After shower is also the best time to do a facial mask because the hot shower just opened up our pores and the products can penetrate better into our skin.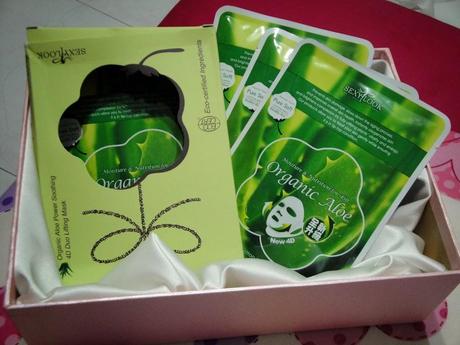 I haven't heard of Sexylook and Lovemore for a long time. So I was pretty excited when
secretive.sg
decided to send me some love.
Here I have with me
Sexylook Aloe Power Soothing 4D duo lifting mask.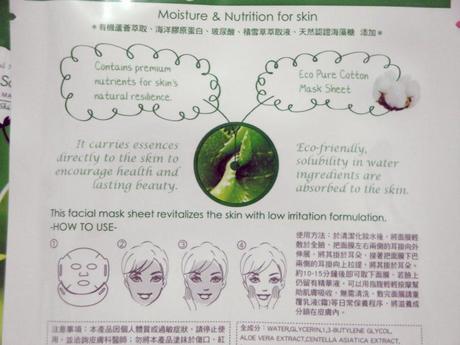 The mask contains various ingredients to sooth and revitalize the skin. I do know aloe can help soothe the skin. I used to apply real aloe vera on any mosquito bites to soothe them and it really works! I have also used aloe vera gel to treat my acne during my younger days.
It claims to: 
prevent skin damage
slows down aging process
improves overall skin health
instantly oxygenates skin
brightens complexion by fully utilizing plants' vitality and energy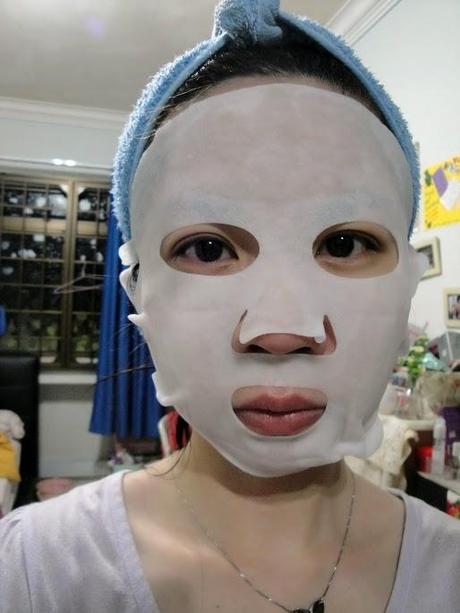 Here's my sexylook. (pun intended)
Okay I kid. But I find joy seeing pictures of myself in masks. lolol.
This mask is made from pure soft cotton and has holes to hang on the ears to lift the face up.
My thoughts: 
- Nothing special about it being a cotton mask. I have used better mask material.
- Contains just enough essence that doesn't drip or makes ur skin unable to absorb all the leftover goodness.
- Pleasant smell that's not overpowering.
- Soothes the skin because of the aloe extract. Redness were reduced.
- No brightening result were seen as claimed.
- Prevent skin damage .. well I'm guessing it will be a good choice to do this mask after a long day out in the sun and you need something to soothe your skin.
Overall rating: 7/10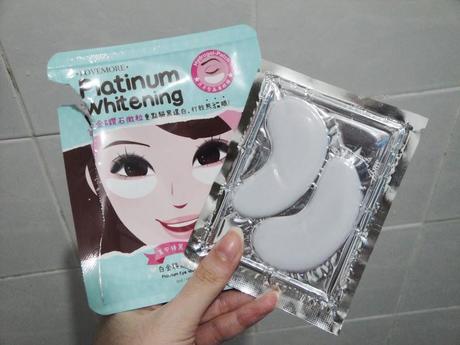 I also got to try out Love More's Platinum whitening eye mask. Comes sealed separately in a foil like this and contains two of such mask for a pair of eyes.
This eyemask claims to: 
- Luminize the eyes due to its platinum extract & diamond powder (I have no idea what?!)
- Deep Whitening due to snow lotus & transamin
- Anti-aging due to vitamin E & vitamin K (don't ask me what's vitamin K cos I have no idea.)
- Prevent melanin production.
If you are looking for an eye-mask that targets dark circles, this is for you.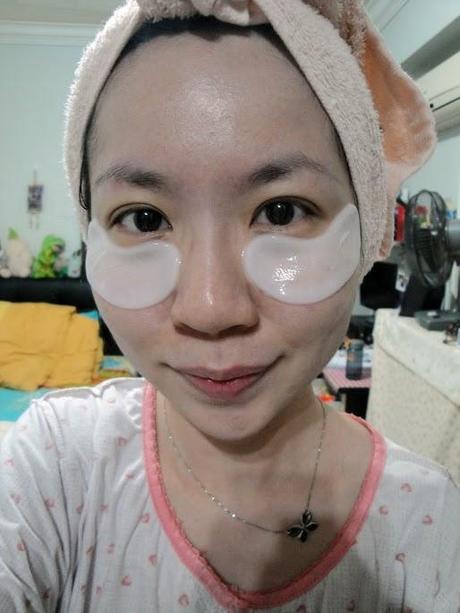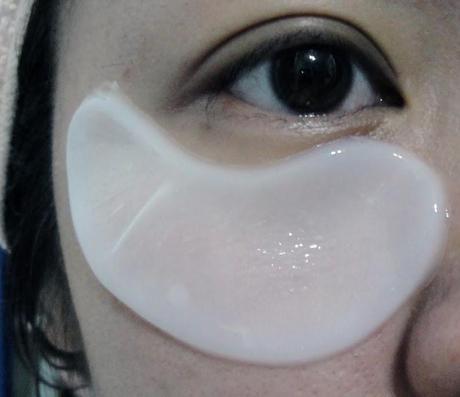 The mask is of a jelly-like texture and I really really love it. Upon applying the mask, there is also a slight minty/tingling sensation.
My thoughts:
- Wonderful texture of the mask.
- Feels refresh while applying and the feeling lingers on even after the mask.
- Whitening result can be seen immediately! Eyes look brighter, fresher and dark circles were reduced.
Rating: 9/10