This is the weekend edition of TheMarioBlog post and will be updated as needed. The next blog post is Monday, October 27.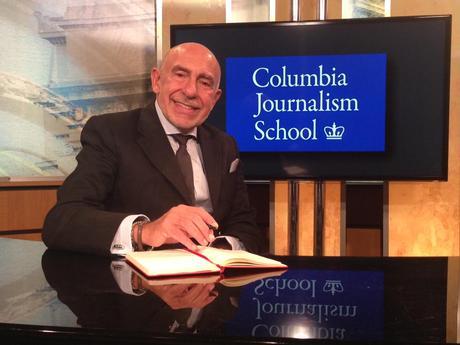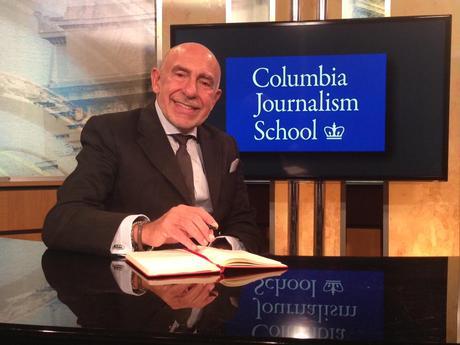 When I first came to Columbia University's Graduate School of Journalism in January 2014 as the Hearst Digital Media Professional in Residence, I was very much looking forward to my  return to academia. (Remember that I was a professor at Syracuse University's S.I. Newhouse School of Public Communications, as well as the University of South Florida, The Poynter Institute for Media Studies and, early in my career, as professor of journalism at Miami-Dade College).
Soon after my first contact with Columbia's bright journalism students I knew that I might wish to stay beyond the Hearst professorship.  
The students' zest for learning, and the overall environment of the Graduate School of Journalism, the oldest and one of the most respected journalism schools in the world, contributed to my decision to seek ways to maintain my association with Columbia .
That is why I am so honored by Dean Coll's invitation for me to stay on board in this newly created position, Senior Adviser on News Design, a job that I am sure will be redefined as I continue the conversations with students and faculty about visual journalism and storytelling in the digital age.
In addition to teaching the course that I created and initiated last Spring semester, Multiplatform Design & Storytelling (course syllabus here ), I now will work closely with Liz Spayd, editor of Columbia Journalism Review, as we rethink its role, starting with a redesign of the website, but also defining the role of CJR in the digital world that it covers so well through its intelligent content.
As Senior Adviser on News Design I will also mentor students involved in a variety of projects, a role I am already fulfilling with a group of students currently developing a project through the newly inaugurated Brown Institute for Media Innovation.
It is also my hope that I will appear as guest lecturer in various courses of the School, to introduce concepts of visual thinking and storytelling.
This new position comes at the right time in my career, allowing me to give back to a profession that has been most kind to me.
All of that, while continuing with my consulting work in the United States and around the world through a variety of exciting and challenging projects that should reinforce my academic work.
I am most grateful to Dean Coll and to Dean of Academic Affairs Sheila Coronel for making this possible. I also thank my friend and colleague, Bill Grueskin, former Dean of Academic Affairs, for inviting me to come to Columbia more than a year ago.
Stay tuned for periodic reports of my time at Columbia.
At work with: Mark Leeds and Kevin Wilson, The Financial Times
http://magculture.com/blog/at-work-with-mark-leeds-and-kevin-wilson-the-financial-times/#more-23434
An interesting talk with the Financial Times' design duo of Kevin Wilson, design director, and Mark Leeds, design consultant. They mention their favorite magazines and why.
Fun read.
TheMarioBlog post # 1605
Please enable JavaScript to view the
comments powered by Disqus.
comments powered by

Disqus