Happy Wednesday, everyone!  I have a bunch of exciting stuff to share with you guys, and to start things off, I thought it would be a good idea to do a first impressions/product try on so you can get my initial thoughts on everything. I used some products from Wet n Wild's Sequins and Stardust Collection, and some other new products.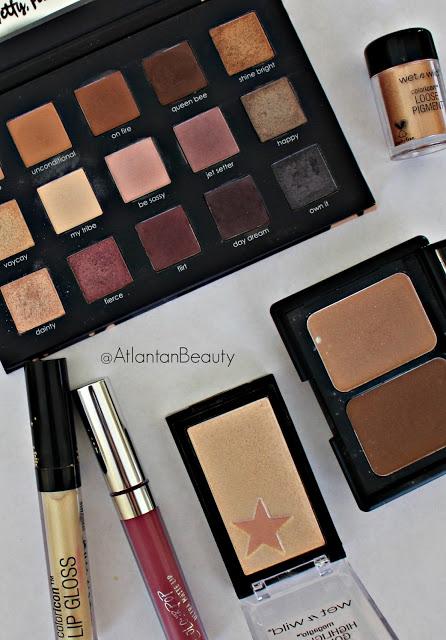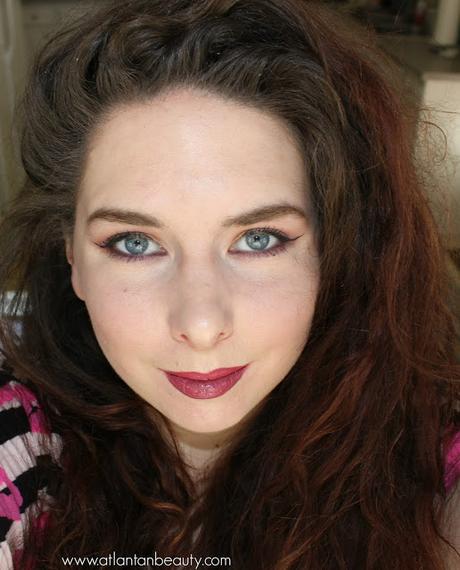 To prime my eyes, I used Wet n Wild's Photo Focus Eyeshadow Primer. If you need a great primer for cheap, get this stuff. It is really good.
To set the primer, I used My Tribe from the Ciate London x Chloe Morello Beauty Haul palette. In the crease I used a mix of Flirt and Jet Setter from the same palette. I also applied Day Dream along the lower lash line. I am in love with this palette and it has become a fast favorite. The shadows are nicely pigmented and they are very easy to work with.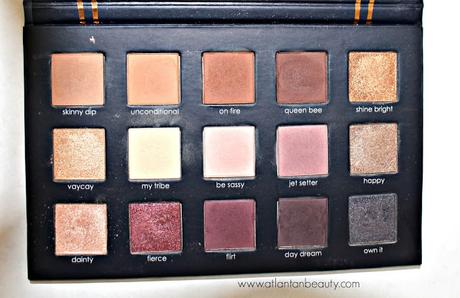 On the lid, I used the new Wet n Wild Loose Pigment in Ride On My Copper. I am very impressed by these! First of all, the packaging is fantastic and far less messy than most pigments. The color pay off is good and they have a nice amount of shimmer.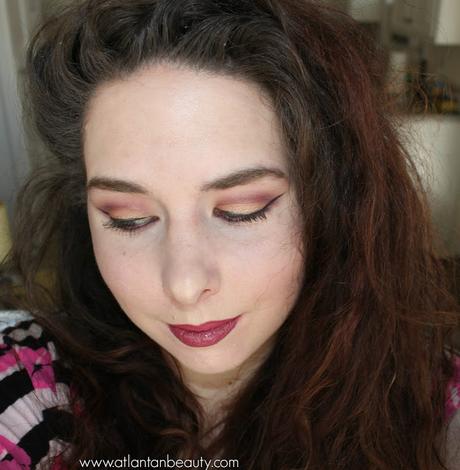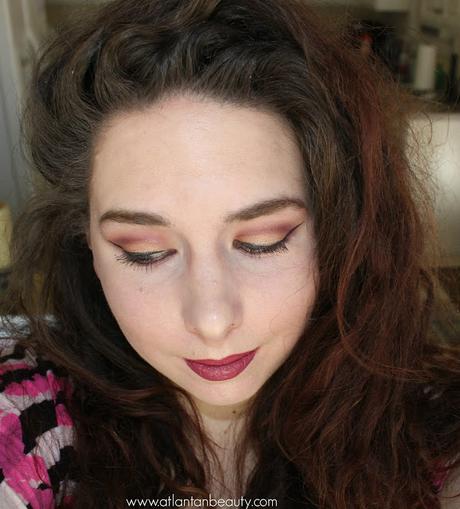 On my brows, I used the new Maybelline Brow Precise Fiber Volumizer. I am also liking this so far. The applicator is pretty unique and I don't notice a huge difference in terms of volume, but it does the job well. I don't like it as much as the Essence Make Me Brow or Wet n Wild's Ultimate Brow Mascara, though.
For my liner today I used Lancome's Grandiose Liner. There are things I love and hate about this. I love how easy it is to get a precise wing, but the applicator dries out quickly and I have it to dip back in the liner frequently while applying.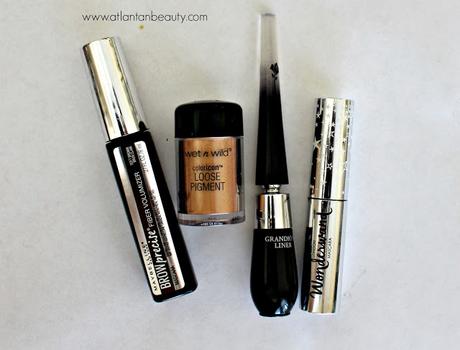 For my foundation, I used the e.l.f Cosmetics Acne Fighting Foundation. To conceal, I used Kat Von D's Lock It Concealer Creme and I set everything with the Lock It Setting Powder.
For my bronzer and blush, I used e.l.f's Contouring Blush and Bronzing Powder in Turks and Caicos. I'm not sure if this is new, but it is new to me. I liked it. The powders had decent pigment and blended very easily.
To highlight, I used Wet n Wild's new Gold Bar. I am pretty impressed with this so far. It has good pigment, but it isn't too intense. It applies well, but it does have some small shimmery chunks in it.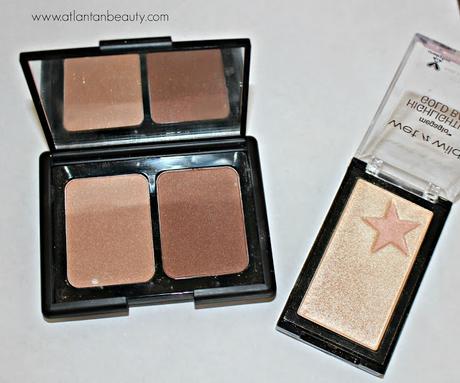 As part of an effort to keep  my makeup in place, I tested out Josie Maran's Surreal Skin Finishing Balm. I love this as a moisturizer/primer, but not so much as a finishing product. I am going to try applying it a few different ways and see how it goes.
I used Ciate London's Wonderland mascara on my lashes. I am not in love with this, but I do like it. Luckily it is a deluxe sample. It isn't a mascara I would ever buy for myself.
To finish this look, I applied ColourPop's Ultra Matte Lip in Viper and topped it with Wet n Wild's Prismatic Gloss in Ring My Bellbottoms. This gloss is a pretty lip topper. It doesn't have any color to it, but it does have some subtle gold shimmer and it adds a nice shine. Nothing special, but it is a nice, standard gloss.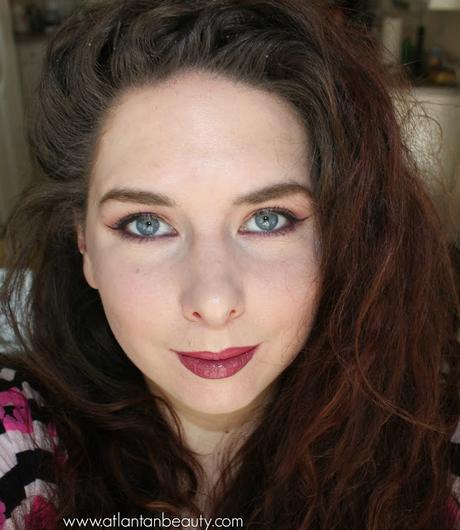 I am loving all of these new releases. The Wet n Wild Sequins and Stardust collection is one of their best for sure. I still need to try everything out, but so far I like it and I will be doing a full post on the collection soon.