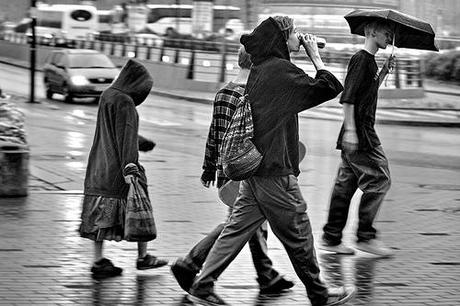 Move over Baby Boomers, there is a new generation of consumers shaking up the marketplace. The new market segment, called the Millennial generation, represents Americans ages 18-33 and they have some distinctive characteristics that are unlike any other age bracket we've ever seen.
We recently shared a Bosty Consulting Group study focused on how Millennials are changing consumer marketing. If you're interested in the Millennial market (and there are 1.3 trillion reasons you should be), here are specific strategies required for businesses who want to connect with them.
And that $1.3 trillion figure? That's what this market segment is expected to spend – so as marketers, understanding their values, what motivates them and communication styles and preferences is key.
Pew Research Center has just released a report that examines Millennials. Here's an overview from the research that highlights the unique characteristics of this up-and-coming generation and how businesses can adjust to meet their needs.
Millennials are disconnected with traditional institutions. Traditional institutions like political or religious groups are not relevant to this age group. Half of this demographic are likely to consider themselves politically independent and about one third have no religious affiliation. As with every generation, we all have a need to belong. As Millennials seek to fulfill this need, they will find connection with non-traditional institutions found in social networks and brand communities.
Millennials are faced with more financial hardships. No other living age group has faced as much student loan debt, unemployment or poverty as this generation as they enter adulthood. Yet, in spite of the financial hand they've been dealt, Millennials are optimistic. "More than eight out of ten say they currently have enough money to lead the lives they want or expect in the future." The shared economy of swapping, borrowing and crowd-sourcing will impact the marketplace — businesses will need to adapt new strategies to embrace these types of transactions.
Millennials are waiting for marriage. Only about one quarter of Millennials are married. This is staggering, compared to previous generations — like 48% of Baby Boomers and 36% of Gen Xers who were married by the age of 32. Two-thirds of unmarried Millennials claim they want to be married, however they're waiting on a stronger sense of financial security. This shift impacts the market significantly both in the amount of consumer dollars spent and how products are developed and marketed to single-income households.
Millennials are racially diverse. 43% of Americans are non-white. This is largely impacted by the droves of Asian and Hispanic immigrants who have been coming to the United States for the past half-century. This ethnicity shift dramatically impacts how marketers understand the complexities of multi-cultural demographics. Traditional market research will not be a simple "black and white" approach to consumer marketing. Non-traditional data based on social networks and social influence scores will provide more insight on the beliefs and preferences of each consumer. Brands who understand the importance of, the preferences of and the buying power of Hispanic and Asian Millennials and adapt accordingly stand to benefit greatly.
Millennials are less trusting.  When asked "Generally speaking, would you say that most people can be trusted or that you can't be too careful in dealing with people," only 19% of Millennials responded that people can be trusted. This lack of trust is astonishing, compared to 40% of the Baby Boomer generation who believed that people can be trusted. Businesses will be required to address this trust issue to gain competitive advantage. Two big trends that businesses are doing to harness more trust are Social Responsibility programs and using social media to engage in meaningful conversations that lead to relationships.
No More "Doing Business As Usual"
As you're no doubt beginning to see, "doing business as usual" will not be enough to reach this new generation of consumers. Technology and social media are key factors that are changing the marketing and communications landscape and brands and agencies need to adapt and change as well. How you relate to this new market segment while implementing digital strategies will be key to the future success of your business.
I hope you found these highlights helpful. Although, I am a Gen Xer, I relate more with the Millennial generation. How about you? Do you have Millennial tendencies too, or do you lean more towards the traditional overview (because I was trying to avoid the use of the word "stereotype") of your generation? I'd love to hear what you think in general, and am also interested in what you are doing to adapt to the needs and challenges for marketers presented by Millennials.
photo credit: [ changó ] via photopin cc
New Pew Data Shows Millennials Are Non-Traditional, Poor, Unmarried, Not White and Don't Trust You is a post from: V3 Kansas City Integrated Marketing and Social Media Agency