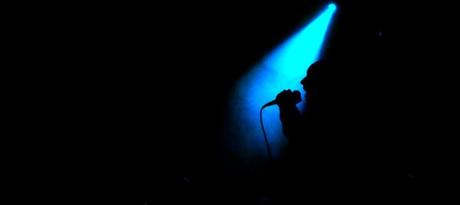 In our latest edition of the New Music Spotlight, we've got an almost exclusively Toronto list for your listening pleasure.
We have three bands plus one solo artist, who call Toronto home and one non-Toronto entry for your viewing pleasure.
Check out some new videos from Runaway Angel, Johnson Crook, Birds of Bellwoods, ColinResponse and Danielle Bradbery. Have a listen and feel free to check in with us, letting us know if you loved hem as much as we do.
Artist: Runaway Angel
Hometown: Toronto
Genre: Country
Related Artists: Meghan Patrick, Jess Moskaluke, Dallas Smith
Single: Witness
Notes: This song is off their upcoming album ZERO which drops on October 27thand you can attend their CD Release launch party at Boots and Bourbon on November 4th for free!
Check out their event details here!
Artist: Johnson Crook
Hometown: Toronto
Genre: Alternative Country
Related Artists: Joey Landreth, JJ Shiplett, Andrew Hyatt
Single: Minnedosa
Notes: One of our favourite Johnson Crook tracks, the video takes the story of Minnedosa to a whole other level. Great visual storytelling, awesome live shots, and of course beautiful harmonies from Johnson Crook.
Artist: Birds of Bellwoods
Hometown: Toronto
Genre: Alt-Folk
Related Artists: The Northern Empty, Duncan Fellows, My Brothers and I
Single: Let You Go
Notes: The newest video release from Birds of Bellwoods has radio single written all over it for me. It's fresh and relatable, and it's also the third single from their upcoming 2018 release Victoria, which is set to drop on January 19th.
Artist: ColinResponse
Hometown: Toronto
Genre: Pop/Soul
Related Artists: Ivory Hours, Long Range Hustle, Nick Ferrio & His Feelings
Single: Something About Your Love
Notes: We came across this video on Bunz and had to share it. Colin reached out to the Bunz community asking to borrow their children. This is what he did with them. The music is sweet, upbeat and sultry and the video is adorable!
Artist: Danielle Bradbery
Hometown: Houston, Texas
Genre: Country
Related Artists: Cassadee Pope, Miranda Lambert, Kelsea Ballerini
Single: Sway
Notes: Sway is the lead single from Danielle's upcoming release I Don't Believe We've Met. The 21-year-old singer has matured since her The Voice win at the age of 16 and she's telling us her stories, in her own voice. The singer has writing credits on seven out of ten tracks on the new album. The release date for I Don't Believe We've Met is December 1st.