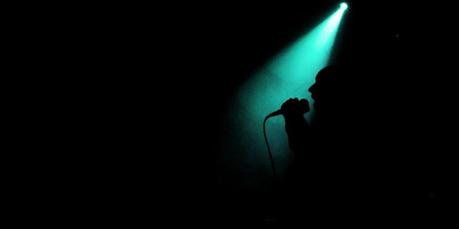 The chance to listen to and share new music is something that we don't take for granted and that we love to do. So, here we are, back again with another edition of the New Music Spotlight.
This time through we've got a poet and rock & roll legend that left us too soon, one of the biggest bands in the world, and three Ontario country artists working their ways to the top.
Enjoy!
Artist: Gord Downie
Hometown: Kingston, ON
Genre: Rock
Related Artists: Sam Roberts, Matt Good, The Tragically Hip
Single: Introduce Yerself
Notes: This is the title track of the new 23 song album from the late, great poet, Gord Downie. We highly recommend listening to this offering, remembering Gord, and remembering everything he stood for. It may be heavy. It may be an emotional journey. But we recommend it.
Artist: Meghan Patrick
Hometown: Bowmanville, ON
Genre: Country
Related Artists: Jess Moskaluke, Madeline Merlo, Miranda Lambert
Single: Country Music Made Me Do It
Notes: After the success of her debut album, Grace & Grit, Meghan Patrick is back with new music with this single release. Country Music Made Me Do It is a solid follow-up to her previous work. The lyrics paint a country music story from start to finish, and we expect to hear this one a lot on Canadian country radio.
Artist: Foo Fighters
Hometown: Seattle, WA
Genre: Rock
Related Artists: Pearl Jam, Queens of the Stone Age, Nirvana
Single: Soldier
Notes: Released as part of a 33 track set in support of Planned Parenthood. The track was a little unexpected after the recent release of the Concrete and Gold album. However, this 5 minute and 11 second track is an excellent surprise and with a worthy cause at the root of its release, we're all in.
Artist: Vanessa Marie Carter
Hometown: Oakville, ON
Genre: Country
Related Artists: The Reklaws, Madeline Merlo, Meghan Patrick
Single: Bless My Heart
Notes: The first time we heard Bless My Heart, Vanessa Marie Carter was singing it on the Boots & Hearts stage this summer. And now, with the single out to radio, and the video live for the world, new folks are going to be able to hear it too. The track is a big step for VMC as she moves into her major label career... be ready, there's more coming.
Artist: Andrew Hyatt
Hometown: Sudbury, ON
Genre: Country
Related Artists: Dallas Smith, James Barker Band, Jojo Mason
Single: Do It With You
Notes: Much like the Foo Fighters, this single from Andrew Hyatt is a bit of a surprise. His album, Iron & Ashes is one of our 2017 favourites, and now we have a new track to add to our playlists. Do It With You is a sweet song that's going to have people looking in their lovers' eyes and singing along. So listen now and start learning the words.