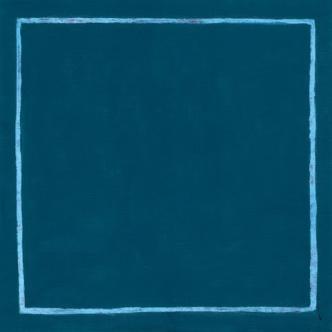 Pinegrove – 'Intrepid'

Pinegrove are set to release one of the albums of 2018 and 'Intrepid' is just the first of what are sure to be many essential songs for your broken-hearted playlists. Opening with a sparse and almost-DIY feel, it pulls off the feat of being emotional and charmingly ramshackle. Dreamy slacker-pop meets folk music with moments that recall both Avi Buffalo and Tim Kasher. The New Jersey band have also announced a UK and European tour with Phoebe Bridgers.
Noel Gallagher's High Flying Birds – 'Fort Knox'

Although Liam has been making waves with his tweets, major festival appearances and appearance on Gogglebox, it's also heartening to hear that Gallagher Senior has been working on away on a new album called 'Who Built the Moon?'. But it doesn't appear to be a case of 'As You Were' for him. Album opener 'Fort Knox' opens with a blaring siren and has a Gospel-meets-Madchester vibe with plenty of soulful 'hey, hey, heys' and Noel gently advising you to 'keep holding out, holding on'. There's almost a carnival feel  and as Noel sings 'get yourself together', there are also sly nods to the Stereo MCs.
red kite – 'Facades'
red kite's take on the Philip Glass's 'Facades' takes a beautifully ambient piece and transforms it into seven minutes of scuzzed-up and extremely experimental noise. Songwriter Daniel Fisher (formerly of The Cooper Temple Clause) freely admits that thins song was a 'pain in the arse to figure out for guitar' but you can scarcely tell. It's hugely accomplished as it dips and dives in tempo and tone, taking in a frenetic midpoint that recalls some of math rock's finest.
Good Good Blood – 'Rolling River'
James Smith's Good Good Blood are quickly becoming one of our favourites and this is a cautiously optimistic three and a half minutes that will appeal to fans of Bright Eyes, Bon Iver and other heart-on-their-sleeve songwriters. In tender and minimalist fashion, James ponders what he's doing with his life and heartbreakingly wonders whether he'll see a loved one again. He then freely admits: 'ALl that I ever wanted is to be the one that you wanted. Will that make me whole?'
Tiny Giant – 'Thirsty'
Formed by former Pure Reason Revolution singer (and Charli XCX's guitarist) Chloë Alper and multi-instrumentalist Mat Collis (who has worked with the likes of Jay Z and The Noisettes), Londoners Tiny Giant combine huge Sleigh Bells-style noise with poppy elements that bring to mind Chvrches. The two songs on this double A-side show a quieter and noisier side to the band, but we've decided to stream the louder 'Thirsty'. It's a piece of prog-influenced sludge rock that captures the essence of Chloë's former band but then throws in more melodic moments and some real soul as she sings about how 'I don't need a reason'  before threatening to 'chase the neighbours out'.
Filed under: New music, Preview, Top 5s Tagged: alternative music, facades, Fort Knox, Fox Food Records, Good Good Blood, indie music, Intrepid, Noel Gallagher, Noel Gallagher's High Flying Birds, Oasis, Pinegrove, post rock, Pure Reason Revolution, red kite, rock, Rolling River, The Cooper Temple Clause, Thirsty, Tiny Giant