New Music – Michelle Williams Ft Beyonce & Kelly Rowland : Say Yes
Wednesday, May 21, 2014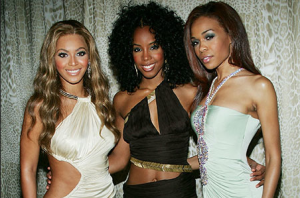 Destiny's Child Is Not Back But This Song Brings Back That Same Nostalgia And Feel Good Sound The Super Group Gave Us .
The Christian Themed Song Has A Danceable Beat Along With A Catchy Hook . The Last Time We Saw These Three Together Was During Beyonce's Historic 2013 Performance . Good To See Them Collaborating Again .
Michelle Is Usually The Under The Radar Member Of This Group But Her Voice And Her Message Are Very Strong And Present On This Track .
Her New Album 'Journey To Freedom' Is Due Later This Year .
Are We Feeling It ?