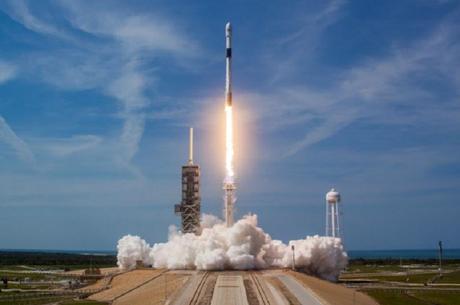 Tomorrow evening (UK time) there is going to be a New Moon in the sign of Aquarius. The water bearer sign is an air sign, it is fixed and is a bit of a contradiction in terms, but if you think about it it makes sense. The glyph of the sign is a stylised river or depiction of water and of course, air contains liquids in the forms of water vapour experienced by us all on earth in the forms of rain, hail and snow, if the atmospheric pressures and temperatures are correct. Those clouds held in the air also can create electricity causing thunder and lightning, synonymous with the sign of Aquarius. Aquarius represents the many, the community, the network and collaborative efforts of like minded people. It is a sign of rebellion, independence, of progression and doing one's own thing. As you will see, this signature New Moon will be incredibly apt in 2020.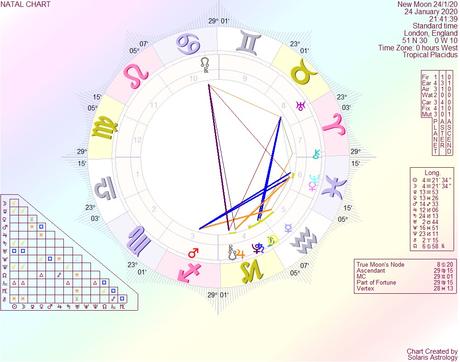 This New Moon (think new start) is going to be very very Aquarian, with the New Moon making one significant aspect, a square to Uranus, the ruler of Aquarius. This is going to be a very very Aquarian New Moon. This is going to be a New Moon of breaking new ground, taking on different challenges, of shocks and surprises, of doing your own thing and ripping up things that have become stale and too stuck in their ways - Uranus is in staid, stick in the mud Taurus. In a way, this is a brave new Moon where you will branch out and rely on your talents and take the view - to hell with the rest of you!!! You'll understand, and when you do it'll be too late anyway!! The like-minded group, friends or the collective may aid you in your quest to leave those unwilling to move forward behind in your wake.
The New Moon is going to be just in touch with the Saturn Pluto conjunction, therefore the structural change and transformation that we are all enduring is going to get an Aquarian boost of energy. The rocket is primed and ready to set its engines into gear. In effect with this lunation being the first significant one since the conjunction between the two planets, now is the time to fire the starting gun on all of those plans that we have been harbouring for a long time. Remember too that every single planet is now moving direct, so we can make serious progress right now. Don't wait around if you are ready to move ahead.
Mars in the sign of expansion and exploration, Sagittarius is in a mood to break new ground too, and a square to Neptune and Venus in a conjunction in Pisces is one of spirituality, faith and believing in one's self and one's ability to adapt, to progress and to reach out and grasp new concepts. The only concern I have about this aspect is that we may be so creative and full of different ideas and visions that we may find it difficult to settle on exactly which ones that we need to focus on. Change can come in love and relationships, money, our values and our self-esteem too. One word of warning - be careful that you aren't seduced by that romeo lover who promises the earth. Try and see through the facade, and focus on the real person in front of you!!
Sextiles from Mars to Mercury and Jupiter to Venus bring opportunity, entrepreneurial nous and a nice bit of luck too. We can speculate and so long as we are patient, careful and not too brash and reckless, we may win out in the end.
I believe this is undeniably a positive New Moon and one that you should not let pass you by. If you have a new plan or something primed to go, get it ready and put it on the launch pad.
Ten, Nine, Eight, Seven, Six, Five, Four, Three, Two, One - Lift Off !!!!!!
Please share if you appreciate this post - thanks...