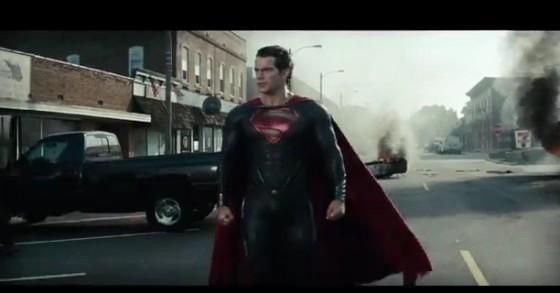 A new featurette video has been released for Zack Snyder's new superman movie, Man of Steel. This new trailer showcases some behind the scenes from the movie and commentary from the cast and crew including Zack Snyder himself, Henry Cavil, Amy Adams and many more.
The video shows a specific battle in the movie that actually seems to take place in a surrounding that is much similar to in Smallville. The new featurette also details how this Superman movie has been modernized to meet the current audience.
Man of Steel appears to be a full-reboot to the whole Superman franchise. It not only try to change the story, but has also changed some of the characters as well. It's too early for me to predict if this is a good thing or not because I haven't seen the movie yet. Although, I hope it would be worth the wait.
Check out the awesome video after the break.
Email This
BlogThis!
Share to Twitter
Share to Facebook