There was a time when I used to shudder with the very thought of applying a liquid eyeliner, as I knew it is going to end up super messy. However, with time, practice and of course with introduction of newer technologies in makeup, things have become smoother now. I am sure, there are a lot of women like me who are not comfortable in applying liquid eyeliner. Today I am going to talk about a newly launched eyeliner that is really easy to apply. I am talking about the Oriflame Giordani Gold Liquid Eyeliner.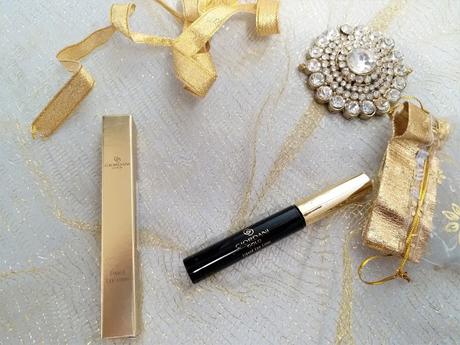 About Oriflame Giordani Gold Liquid Eyeliner:
Intense pigmentation. Gold shimmer. Long lasting. Giordani Gold Liquid Eyeliner in intense black with golden sparkles, gives your eyes stunning impact this festive season.
Price: Rs. 836 Now available at Rs.622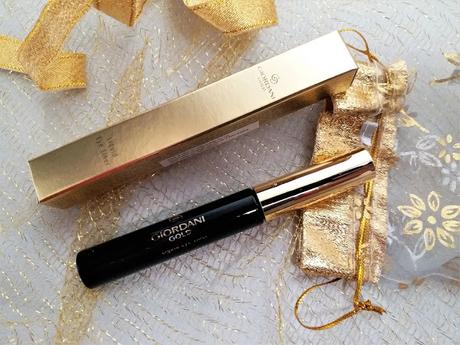 Packaging: Oriflame Giordani Gold Liquid Eyeliner  comes in a pretty golden cardboard packaging and inside the eyeliner is holder has a black body and a golden cap.My experience: I always prefer my liners to have perfect precision so that I can manage to get the desired form of line easily. Most often I like fine or precise lines as that makes my eyes look brighter. Oriflame Giordani Gold Liquid Eyeliner  is a perfect option for this type of look. It is the most pigmented liner I have seen in recent time. You do not have to struggle to get the desired consistency. It glides very smoothly. The tip is quite fine to give a precise line easily, even if you want to just tight line your eyes. The best thing is it dries pretty fast and thus has less chances of ending up in a mess.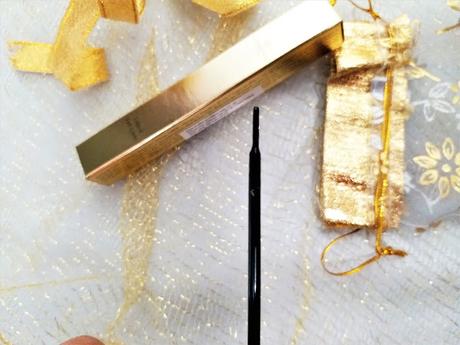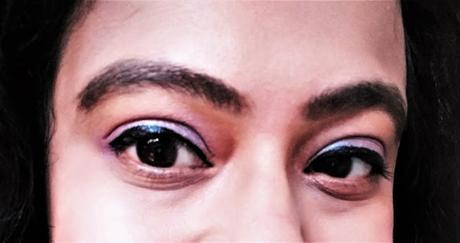 I am quite confident that those who are not comfortable with liquid liner but still want to give it a try, will find this one quite easy to use. The look and packaging is also worth the appreciation. It has very subtle gold shimmers that makes the look quite glossy and glamorous. It stays for a very long time without getting smudged.
Rating: 4.5/5 (expensive)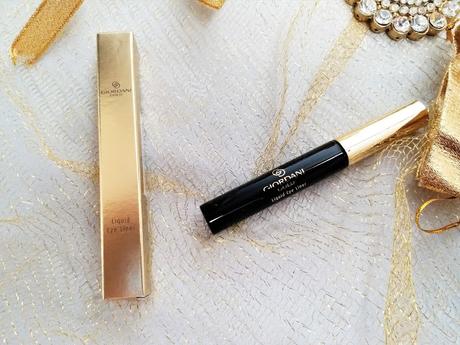 Oriflame Giordani Gold Liquid Eyeliner is one of the finest eye liners that I have used in recent time. It is a perfect choice for me as I prefer brightening eye looks and precise lines. Apart from the high price I do not find any flaws in it and absolutely recommend it if you are planning to invest in a really good eyeliner.