Hey Guys, what's up? I hope you all are having an amazing festive season. The weather's also getting better and I'm loving it. Okay, so today I'm going to tell you about my experience with the Oriflame Giordani Gold Gel Eyeliner. This was launched in September and I was supposed to review it back then but I didn't really get around doing that for various reasons so here it is a detailed review of the product.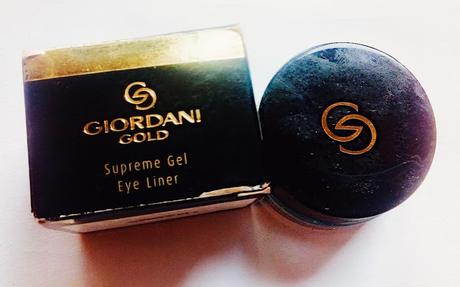 About Giordani Gold Supreme Gel Eyeliner: This is a gel eyeliner which is supposed to have rich black pigment, smooth texture and be smudge proof. Claimed to have the finest quality it provides you with rich, luxurious feeling on the skin. It is long-lasting intensity and gives ravishingly beautiful looks from delicate lash-line definition to bold thicker look.
Price: 799/-
Packaging: It comes in a cardboard box with the classic Giordani Gold packaging which is black and gold. It has the Giordani Gold logo on top. The product comes in a typical transparent pot like all gel liners do. The pot feels of good quality though.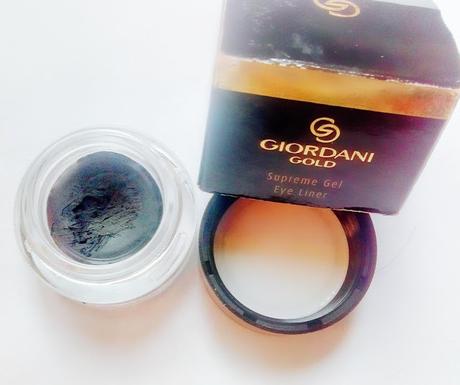 Product: The product is jet black and creamy. It has a smell which is similar to most liners and I really can't describe it.

My Experience: I started using it the day I got my hands on it. I've never tried a product this quick before but I was too excited for this. When I first applied the liner, it glided on smoothly and easily in one go. Yes, that's right! I got jet black line in just one swipe. It looked beautiful. I went out, had lunch and everything was fine. Now the big question, is it smudge proof? Nope, it's not. It smudged after a couple of hours and looked quite bad. I mean when we are paying 799/- for a liner we certainly don't expect it to smudge. If you want a smokey eye then this is great. I usually set the liner with a black eyeshadow so it stays in place because this looks beautiful when it's applied. It has a rich, smooth, soft texture. The pot is quite travel friendly as it's a quality product. Since, it's not smudge proof it won't definitely last long but if you set it with a shadow it would. The smell doesn't really bother you.
Pros:
1. Jet black pigment.
2. Glides smoothly.
3. Opaque line in one swipe.
4. Creamy texture.
5. Travel friendly.
6. Looks beautiful when applied.
7. Perfect for smokey eyes.
Cons:
1. Expensive.
2. Not smudge proof.
Rating: 4/5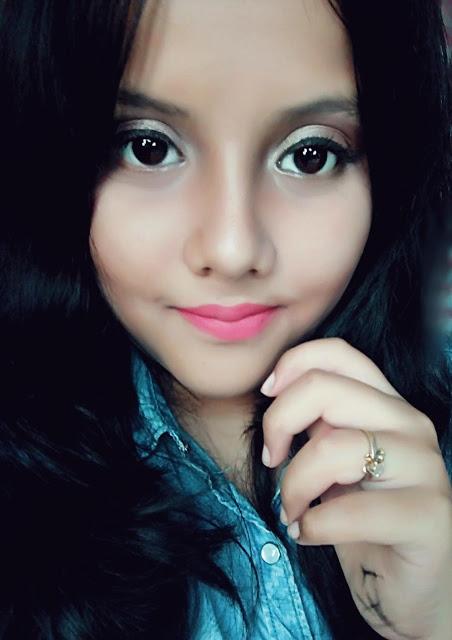 Overall, I've a mixed opinion about this liner. I mean I don't love it but I like it. It's completely upto you whether you want to try this or not.
By Airene