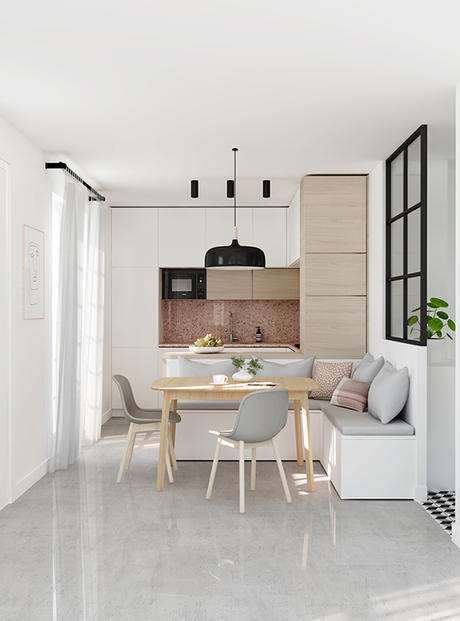 I had the pleasure to work with a lovely client in Switzerland on her home renovation lately. The first phase of the design included material selection for the home as well as a kitchen design from scratch. Read more to see how this kitchen looked like and how is the final design we both agreed on.
As you can see from the images, the kitchen is quite small and right next to it is the dining area (they were originally separated by a wall which will be torn down- scroll down to see the before photos). The new kitchen is a C shape to maximize storage and countertop space, separates the kitchen and dining functions yet allows visual connections to the rooms and let the natural light flow seamlessly. The cabinetry is two different finishes, one is white lacquer and the other a light oak finish. The countertop and splashback are pink granite, probably my favorite accent in this kitchen. All appliances are integrated and there are no handles and pulls for a more streamlined result.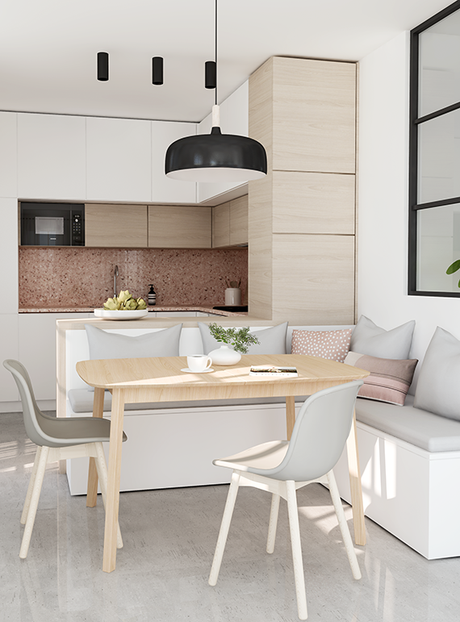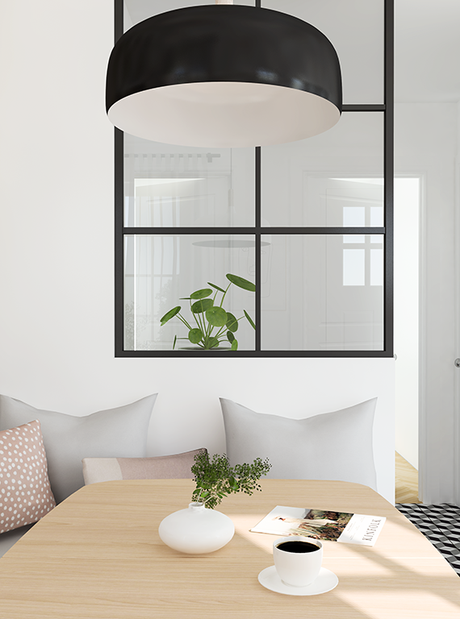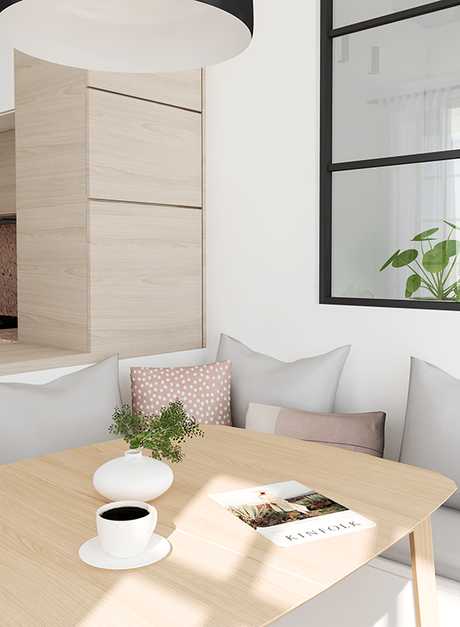 Another favorite part of this design is the corner bench that hugs the dining table and creates a practical and cozy nook for everyday activities. The original idea was to separate the kitchen and dining with a small bar with two barstools that was intended for breakfast and snacking. It was my client's idea to incorporate a bench and actually use the bar as its back and I can't be more thankful for that. It turned out great! Due to the small size of the dining area, the table is expandable and can sit up to 10 in its full length when needed. The black metal frame divider is used on the adjacent wall to the hall and apart from being all that pretty, it allows natural light to an otherwise windowless area.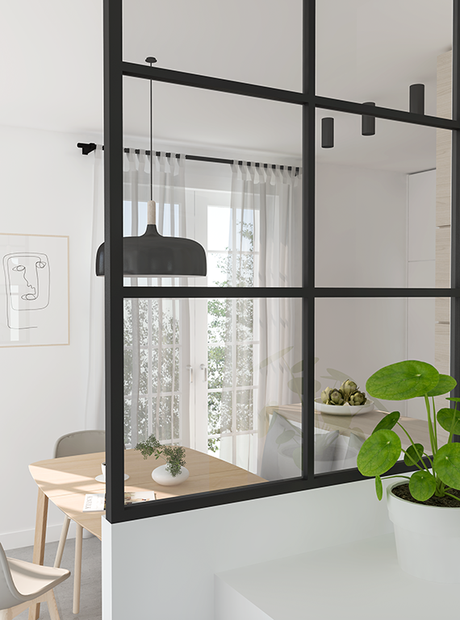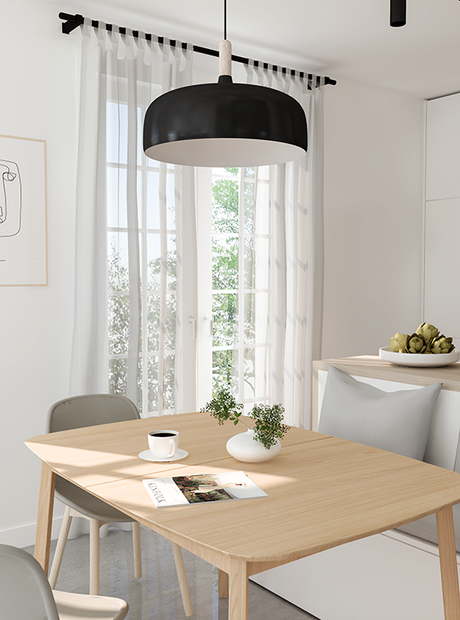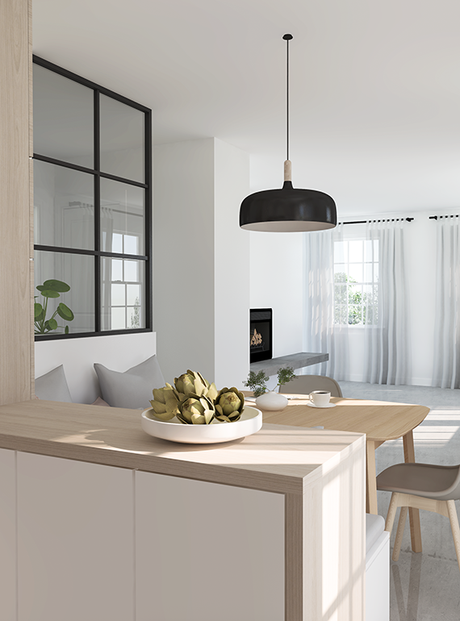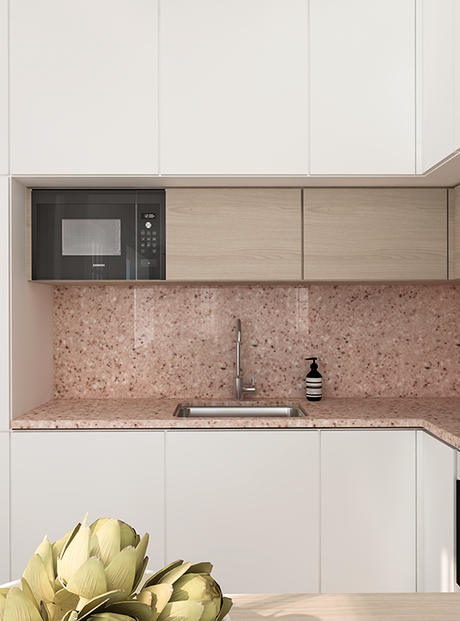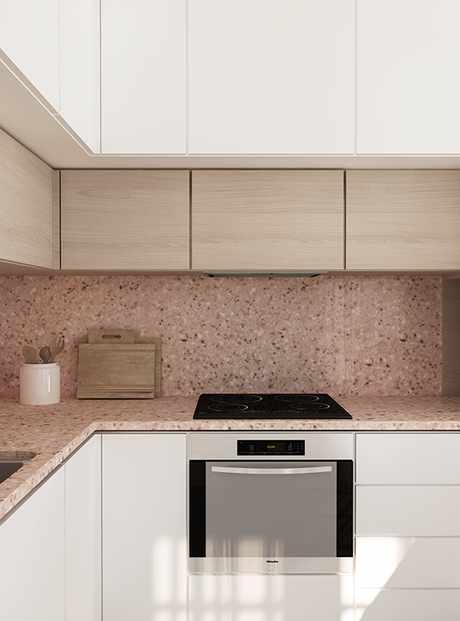 BEFORE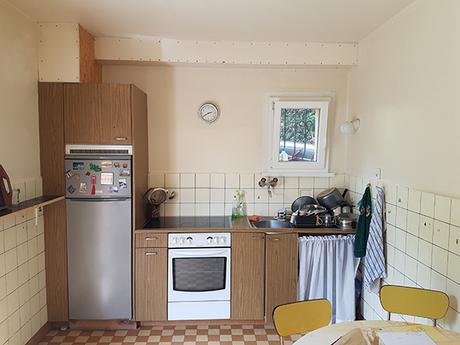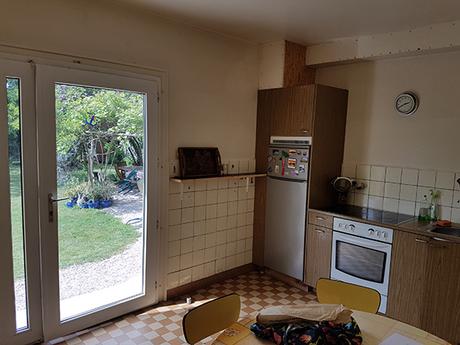 These two photos were the ones originally sent by my client at the beginning of our collaboration. This is an e-design project I created for my client which lives in a different country than I do and I have never set a foot on this property. All communications, proposals, feedback and design handovers were made via emails. The final e-design package for this project also includes moodboards, floorplans and elevations and shopping lists which are not shown on this post. If you are interested in working with me to design/decorate/style your home, drop me a line with your request!
Join the fun