My latest book just released. Available as ebook from the usual places. Enjoy!

HOPE AND LIFE PRESS NEWS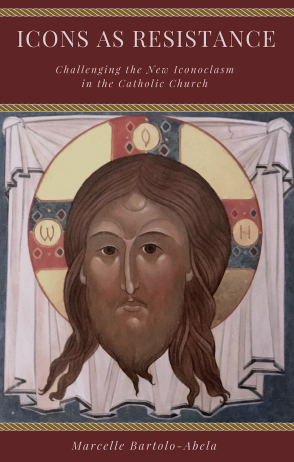 Hope and Life Press (HLP) is pleased to announce the release of the book Icons as Resistance: Challenging the New Iconoclasm in the Catholic Church by Maltese-American author and HLP founder Marcelle Bartolo-Abela. This book documents a series of engaging conversations about the role that icons have in the Church at large and the role they can play at present in the Roman Catholic Church itself. These conversations were held between the author and a group of traditional Catholics earlier this year.
The Western Catholic Church is fast losing her centuries-old sense of the uncreated beauty of God, as manifested through the created beauty of sacred art, by buying into postmodern minimalism for new churches. This loss is occurring despite the Church's longstanding tradition as Patroness of the Arts and the 1999 call of Saint John Paul II for the urgent need to return to "epiphanies of beauty"…
View original post 321 more words
Advertisements