TAKEAWAY: It is a modern, vibrant new iPad edition for Huffington Post  PLUS: International edition of Newsweek still appears in print!
This is the weekend edition of TheMarioBlog and it will be updated as needed. Next blog post is Monday, February 25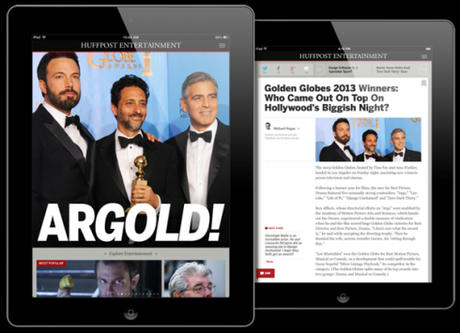 Josh Klenert writes about his experience designing the new iPad edition of The Huffington Post.
Highlight:
Over seven-plus years, The Huffington Post has added dozens of verticals, expanded to five international editions, and publishes hundreds of multimedia stories each day. How do you pack that into an app experience and make it easy and fast to use?
The answer is presented visually in this vibrant and easy to navigate app with a feel of a modern magazine, but also with the immediacy of a news app.
From a design perspective, this new app could not be simply a fresh coat of paint. We wanted to get out of the readers way and let you dive in as quickly as possible. We kept referring to it as a "no instructions required" approach: we wanted an app that was so intuitive, we would not have to add a complex "how-to" screen when users entered the app for the first time.
Still a Newsweek edition you can touch (internationally)
Just when I thought I would never see another issue of Newsweek magazine in the flesh, as in its printed edition, what a surprise to find it here in Paris.  As it happens, Newsweek ceased its print edition for the United States, but it maintains a print presence internationally.
The covers of those international print editions for the past few weeks have matched those used for the iPad edition in the US.
One sees the printed international edition of Newsweek distributed at airport lounges, hotels and in flight.
Good to see that there is still print life for this newsweekly.
Where's Mario until March 2, 2013?

Mario's upcoming speaking engagements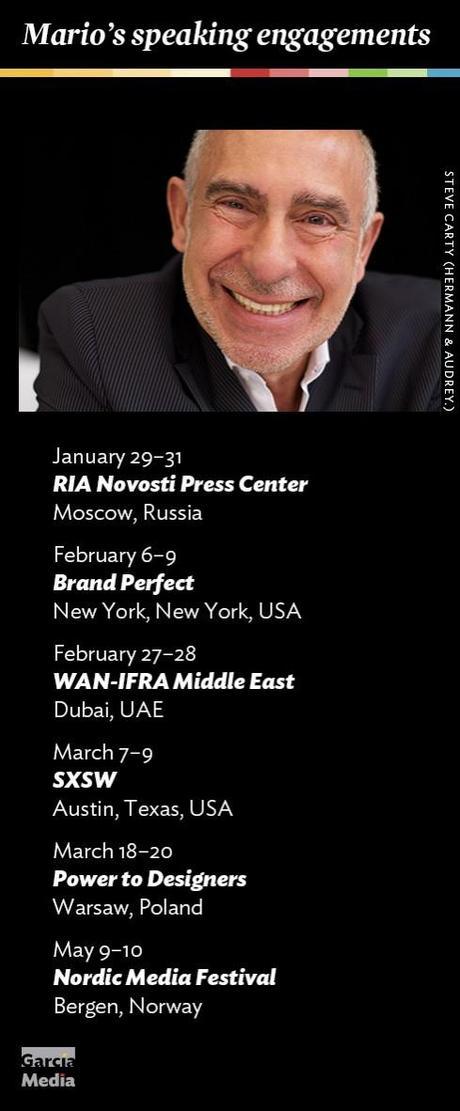 Take advantage of our iPad Design/Ad Lab workshops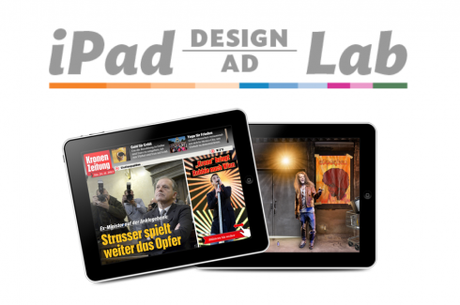 Do you want to take your brand to the next level by creating a tablet edition? Garcia Media can help. We now offer one- to two-day iPad Design Lab workshops on demand to jumpstart your presence on this exciting new platform. We also offer iPad Ad Lab workshops to develop engaging advertising models for your app. Contact us for more information.

Purchase the book on the iBookstore
iPad Design Lab has been given the
QED

 Seal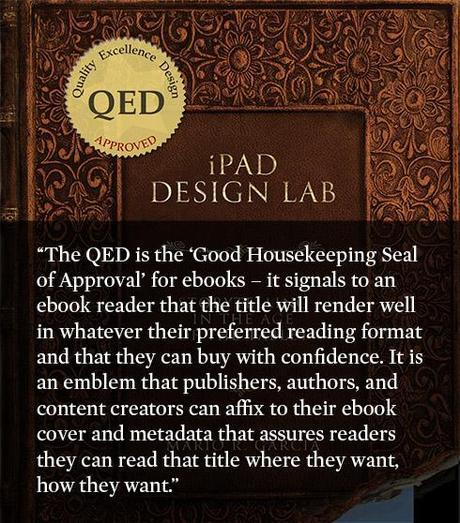 The QED (Quality–Excellence–Design) Seal is bestowed by the judges of the Publishing Innovation Awards after "a thorough, professional 13-point design review with an eye towards readability across multiple devices and in multiple formats."
Learn more about the QED Seal here.
The
EPUB

version of book is

HERE

:

Now available: The EPUB version of  iPad Design Lab: Storytelling in the Age of the Tablet, ready for download via Amazon.com for Kindle:
Here is how you can get iPad Design Lab book:
The original version of the book is the multitouch textbook version available on the iBookstore for iPad (iOS 5.0 and up): 
https://itunes.apple.com/book/ipad-design-lab/id565672822
This version includes video walkthroughs, audio introductions to each chapter, swipeable slideshows, a glossary and a sophisticated look and feel.
Apple only sells multitouch textbooks in certain countries at this time, unfortunately. Copies are available in at least the following countries: Australia, Austria, Belgium, Canada, Finland, France, Germany, Great Britain, Greece, Italy, Latvia, Luxembourg, The Netherlands, Poland, Portugal, Romania, Slovakia, Spain, and the United States.
For those in other countries and without an iPad, we have made the book available in a basic edition for other platforms. This basic edition includes the full text of the original, along with the images and captions, but lacks the other features such as audio and video. It is available on the following platforms in many countries:
Amazon Kindle: 
http://amzn.to/SlPzjZ
Google Books: 
http://bit.ly/TYKcew
Take a video tour of iPad Design Lab
"iPad Design Lab" trailer on Vimeo.
Read the Society of Publication Designers' review of The iPad Design Lab here:
http://www.spd.org/2012/10/must-read-ipad-design-lab.php

Keep up with Mario Garcia Jr.. via Garcia Interactive: helping transform online news since 1995.
http://www.garciainteractive.com
TheMarioBlog post #1200