It's a little funny, in a positive way, that booming local beauty brand Happy Skin first came out with their Silicone-Free foundation over a year ago and now they're presenting one that offers the benefits of a silicone primer base and more. It just proves they're out to help everyone. It's true some people would rather live with less or no silicone in facial products but others who don't react can benefit from it's filling and smoothing properties. This new product can be worn alone or under your makeup to help mattify and extend its staying power (sort of like what the brand Living Proof does for hair-styling) and also boasts some stable yet active age-defying ingredients to help keep the years at bay. Presenting Happy Skin's new Insta Beauty blur cream primer foundation which is basically a smoothing, mattifying silicone-based primer with a generous amount of tint. This is waterproof-ish primer I was talking about that wouldn't come off in my previous review of NEKKID Cleansing cream, all my makeup came off with the cleanse but the layer of this was left behind underneath and I had to use a makeup remover to finish the job.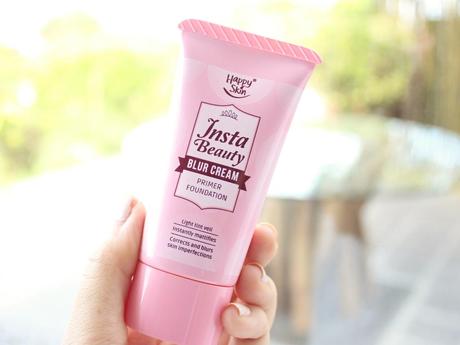 HAPPY SKIN InstaBeauty BLUR CREAM PRIMER FOUNDATION Php1299.00 click here to purchase (domestic & global shipping available) "This unique primer foundation provides a light tint veil that corrects and blurs away skin imperfections. It refines large pores, fills in lines and wrinkles, and instantly mattifies, too! It contains the tried and tested anti-aging ingredients Retinol and Peptides to make skin plump and smooth. High penetrating Vitamin C helps boost the production of collagen. Super Vitamin E moisturizes & protects while this pre-makeup primer keeps makeup in place all day." Happy Skin Cosmetics are also available at Plains & Prints outlets, Beauty Bar, and Rustan's
An aunt of mine in her 40s (but looks like shes in her early 30s) a couple of months back was constantly getting fresh compliments about her makeup. I love custom creation stories like hers. She told me that based on the tips I gave her and videos I'd been sending she had personally created her own base routine which delivers a difference that works for her and she would diligently do it just with fingers. She had begun blending Porefessional silicone primer together with another base or BB Cream she was using to create a blurred tinted base which looked like she had a fresh, shine-free yet radiant complexion with less visible wrinkles and pores. She had steps when she told me this tale, how some areas of the face only received the primer and other areas the blend of her base with the primer. Now this product here by Happy Skin could have technically been the birth-child of my Tita's experiment, in reality it isn't, but it is a very closely related makeup concept. I believe if she knew this product existed (I haven't told her yet) she'd be onto this item in a millisecond. Click through to get the full post and see how it looks on my skin.
InstaBeauty Blur Cream really isn't meant to deliver coverage as much as it is meant to provide a veil of primer and some blur to tone down the contrast of some minor skin imperfections.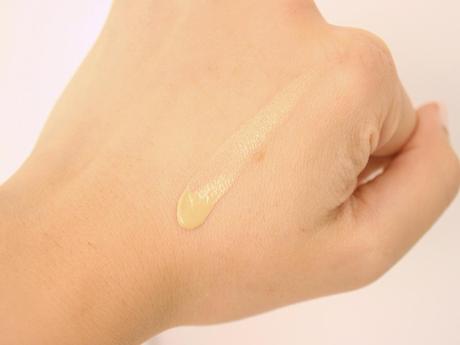 It comes in one universal shade since it is translucent and meant to blend cleanly over any skin tone. Relatively clear skinned girls like myself could easily wear this alone but obviously with the help of some concealer over target areas. It will also help concealer stay on.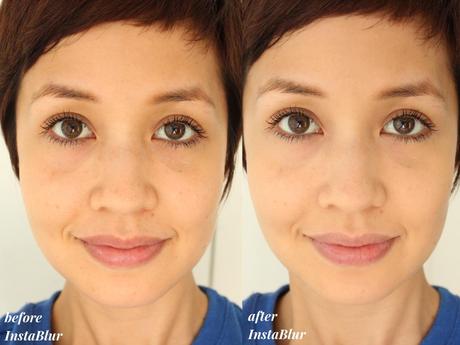 Sorry, that's supposed to be InstaBeauty, sort of worked in a shortcut. I've tried lightly working this OVER makeup across a client's T-zone to help control shine when I finished her look. It blended over layers of makeup beautifully without ruining anything. Here are two more shots of me wearing it alone in different lighting.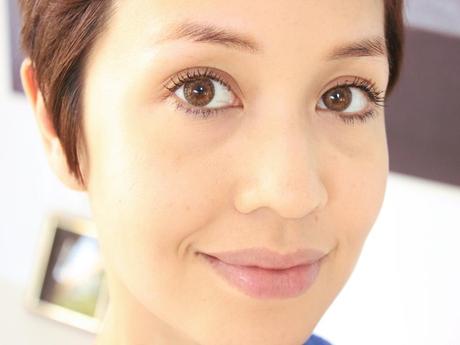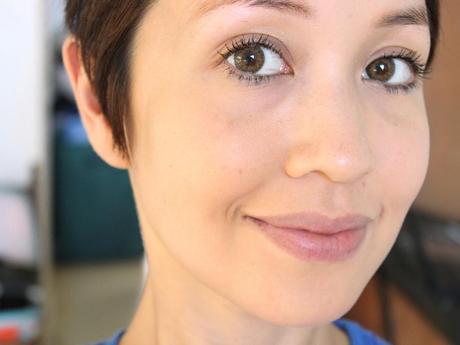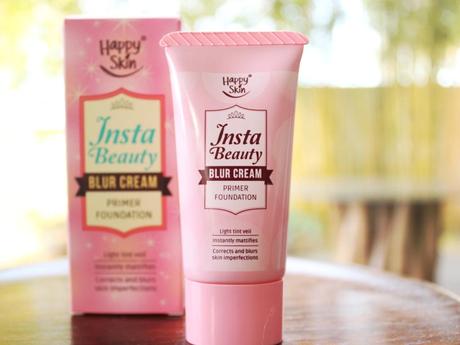 Overall I think it's a pretty good product, not Wowmazing 'coz I honestly do find it a tad bit expensive for the amount but that's mainly because I forget easily that it has the added nourishing and skin boosting benefits of added Retinol, peptides and Vitamin C which are all sorts of good for the face especially for women in their lates twenties onward. It's kind of like Jamba Juice when you get that free booster in to power up your drink, that's what this blurring primer's got in full.
InstaBeauty BLUR CREAM PRIMER FOUNDATION Php1299.00 click here to purchase (domestic & global shipping available)
Follow @happyskin_ph on Instagram for frequent updates and tag them in your beauty ventures with the hashtag #happyskinbeauty