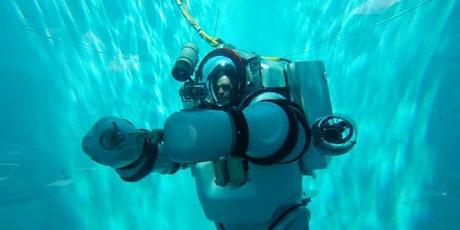 The two-meter-tall, 240-kilogram, aptly-named Exosuit has been specially designed to protect the diver from the heavy pressure in deep ocean and even work at 305 meters deep underwater for hours. It also features 1.6-horsepower foot-controlled thrusters and 18 rotary joints to let the diver swim around without any effort.
Read Also: Robotic Exoskeleton Gives Shipyard Workers Superhuman Strength
After a successful test run in July 2014, the EXOSUIT atmospheric diving system managed to open up endless possibilities for deep sea exploration. It is now on its way down to the 2,000-year-old Antikythera shipwreck, where the the world's oldest computer was found, for further research.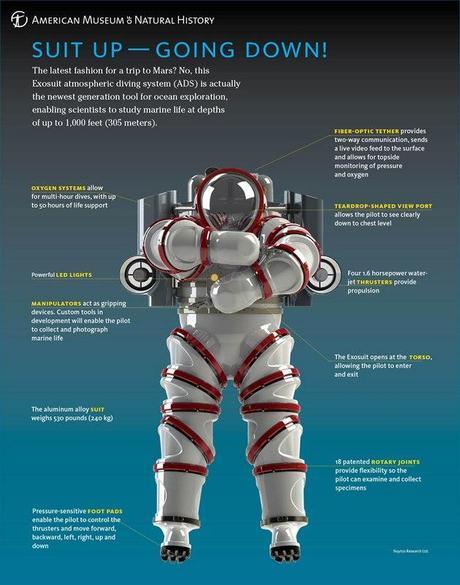 (All images, trademarks shown on this post are the property of their respective owners)
Follow @nrjperera – Roshan Jerad Perera