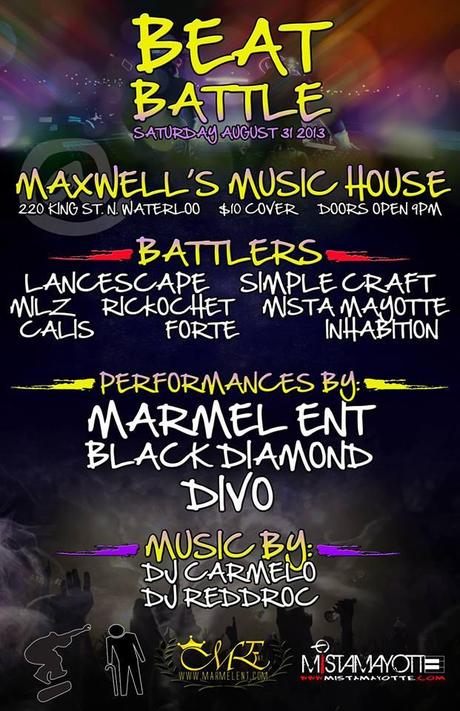 The Tri-Cities Producer Showcase is back again on Saturday Aug 31st. This event is going down live at Maxwell's Music House 220 King St. N in Waterloo, Ontario. As always the doors open at 9pm with ID and it is $10.
This events Beat Battlers are:
- Simple Craft ( Champion )
- Lancecape ( Champion )
- Mista Mayotte 
- Calis
- Milz
- Forte 
- Inhabition 
- Rickochet
Also live on stage will be performances by Marmel, Black Diamond and Divo.
As always, holding down the 1's and 2's and your hosts are DJ Reddroc and DJ Carmelo of Street Hop Radio.
Come out, have some drinks and enjoy some good music.