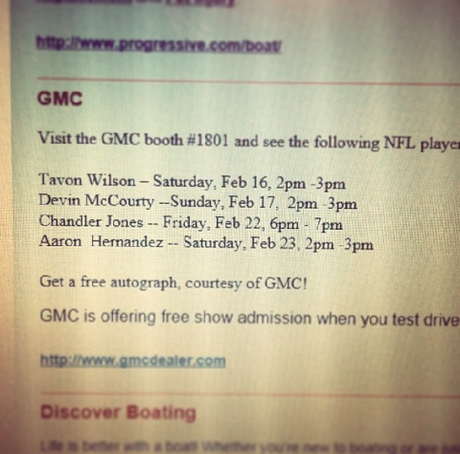 Solid work by GMC.  Aaron Hernandez signing autographs like you read about.  Question is, will they take of the handcuffs before he signs or will it be all awkward when he drops his pen and has trouble picking it up?
Looks like GMC realized their error and just straight up deleted any and everything from their section.

What's an Aaron Hernandez autograph worth these days?
First pic via Barstool