New Couple Alert + Pregnancy Watch : Lauren London & Nipsey Hussle
Tuesday, July 15, 2014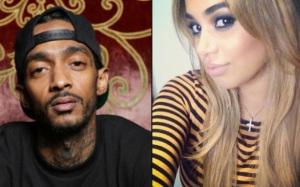 Lauren London Has Confirmed Her Relationship With California Rapper Nipsey Hussle .
The Model/Actress Posted A Photo Of Nipsey On Her IG Account Yesterday, Adding Fuel To The Rumors .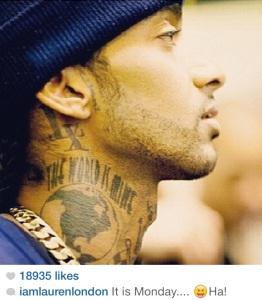 A Few Weeks Ago A Few Media Outlets Even Reported That The Couple May Even Be Expecting A Child Together . Although That Has Yet To Be Confirmed Lauren Hasn't Posted A Full Frontal Photo On Instagram In Over Two Months !! ( Things That Make You Go Hmm Lol ) .
If Predictions Are Correct This Will Be The Second Child For Lauren Who Has Baby Boy Camren With Rapper Lil Wayne And Nipseys Second Also , He Has A Little Girl By The Name Of Emani , From A Previous Relationship .