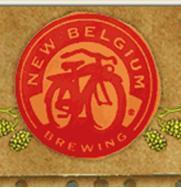 New Belgium Brewing Company (Photo credit: Wikipedia)
After several delays, the New Belgium brewery planned for Asheville, NC is finally back on track. The press release below provides all the details.
Fort Collins, Colo., October 22, 2013 – New Belgium Brewing will resume site work this November on its Asheville location along the French Broad River in preparation for ground-breaking next spring. Contractors will focus on flood plain mitigation, erosion control and concrete removal through the end of the year. Starting in January and running through spring, operations will shift to soil mitigation. Earth moving subcontractors will be hired in November and will begin trucking in dirt by early 2014 for flood plain mitigation. Current schedule projections show the site as "pad-ready" in late spring 2014 at which time building construction will commence. It is estimated that the Asheville brewery will be ready for production in late 2015.
"We are excited to enter this next phase of site preparation and building construction," said New Belgium's Asheville General Manager, Jay Richardson. "Adolphson + Peterson will begin site preparation in November, with groundbreaking scheduled for Spring 2014. Our current schedule has us producing beer in Asheville by the end of 2015 and a fine day that will be."
New Belgium anticipates hiring 50 positions prior to opening the doors in 2015 and expects to create 140 jobs at full buildout between the brewery and distribution center. Many of these job openings will begin posting in mid 2015. New Belgium made its first Asheville hire this fall, bringing on board Asheville resident and engineer, Gabe Quisenberry, formerly with Mattern + Craig who will serve as Operations Support Manager.
The brewery will ultimately produce 500,000 barrels of beer per year and will feature production and packaging operations as well as a touring and tasting facility. Negotiations are moving forward to secure a second site for the distribution center as well. The distribution center will be built at the same time as the brewery. New Belgium is finalizing negotiations with the seller and will announce the site location upon completion. The distribution center will be the hub for distributing product to the east coast and will be located in an industrial area.
Updates to the community are provided at these channels: http://www.NewBelgium.com/AshevilleBrewery or 888-598-9552.
ABOUT NEW BELGIUM BREWING
New Belgium Brewing, makers of Fat Tire Amber Ale and a host of Belgian-inspired beers, is recognized as one of Outside Magazine's Best Places to Work and one of the Wall Street Journal's Best Small Businesses. The 100% employee-owned brewery is a Platinum-level Bicycle Friendly Business as designated by the League of American Bicyclists, and one of World Blu's most democratic U.S. businesses, and a Certified B Corp. In addition to Fat Tire, New Belgium brews eight year-round beers; Ranger IPA, Rampant Imperial IPA, Shift Pale Lager, Sunshine Wheat, 1554 Black Ale, Blue Paddle Pilsener, Abbey Belgian Ale and Trippel.