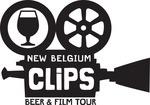 Most of us know New Belgium Brewing Company for their outstanding brews such as Fat Tire and Ranger IPA. But, there is much more to this socially conscious company. An example of this is the brewery's annual Clips Beer & Film festival that will take place in 21 cities across the U.S. later year. The festival is unique in that the films are produced by beer lovers and festival goers sit under the stars, enjoy New Belgium beers and watch the original films while raising money for local nonprofits.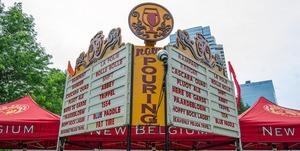 Approximately 20 short films will be selected from those entered in the competition. Selected films will be from 10 seconds to five minutes long on a variety of topics and in several categories. Films may be about craft beer, activism/advocacy, humor, culture, adventure, art or just good old fun. Filmmakers are competing for trophy beer in a custom screen-printed bottle made exclusively for the winners. In addition, they will receive a limited edition, hand-forged Clips belt buckle. 
"The selected filmmakers have the opportunity to share their passion with thousands of people across the country, win unique prizes, and of course bragging rights," said Christie Catania, Clips National Special Events Manager in a press release January 16. 
In the past tour film topics have ranged from the quest for the ultimate full moon shot, a duel to be the hippest hipster, homebrewing in a small New York City apartment, a documentary about controversial water rights and a tale of lizard wrangling in Wisconsin. 
But, perhaps the most important part of the film festival is that it is a philanthropic venture with 100% of the proceeds from beer sales going to local nonprofits. Over the four year run of the event has raised over $366,000 for nonprofits nationwide. Last year alone nearly 22,000 people sampled beer, viewed films, and raised nearly $158,000.
 "The Clips tour is a philanthropic celebration of the creativity of craft brewing and film," said Catania. 
New Belgium is accepting submissions through April 1st at http://www.newbelgium.com/Events/clips-beer-and-film/submit-your-film.aspx and selects approximately 20 films each season. Filmmakers must be at least 21 years old and must secure rights for all elements included in the film. The 2014 schedule will be announced soon.