Valhalla, Mister Beale, please sit down.
What follows is the amazing and prescient "You have meddled with the Primal Forces of Nature" soliloquy from the 1976 masterpiece 'Network' by director Sidney Lumet. Arthur Jensen explains to Howard Beale how economy and business work and how this determines every corporate serf's pitiful life.
There are no countries, only corporations.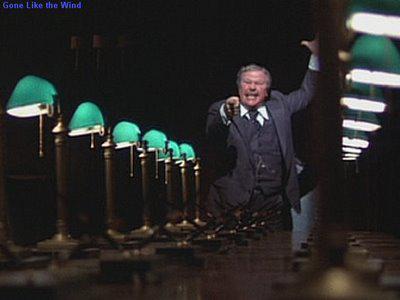 Later on in the same film, with Beale's popularity waning and Arthur Jensen keen to keep him on the screen, the board of directors coldly (and calmly) plot a corporate assassination of Beale which ultimately ends the movie. Great stuff, and I'm surprised more people haven't RISEN UP out of their seats at this great movie's revelations of the amoral financial world which is our mother and father and dreams and desires.