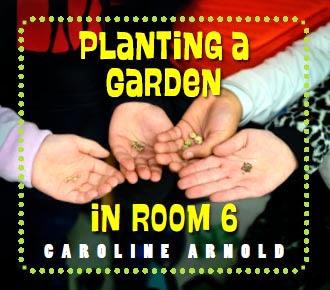 I recently discovered a whole list of great reviews for my book
PLANTING A GARDEN IN ROOM 6
on
NetGalley
. NetGalley is a site that provides galleys of books to review in advance of publication. (Once the book is published the galleys are no longer available.) Every reviewer gave the book five stars! Thank you!
Here's an example of one of the reviews.

Reviewed in the United States on March 15, 2022
What an excellent introduction to gardening for young children! The book follows a kindergarten class as they plant a vegetable garden. Each step is recorded in vivid, detailed photographs that bring the subject to life. Kids will not only be fascinated by everything they learn about plants and natural science as they follow along, but they also will be engaged by following students just like themselves through the process.
The language is clear and simple and basic concepts of plant growth are explained in accessible manner. There is a simple Q&A section about gardening at the end, along with a glossary of terms. This would be an excellent introduction to a classroom unit on plants and gardening or to inspire kids to try a gardening project at home.
Many thanks to the publisher and NetGalley for the opportunity to read and review!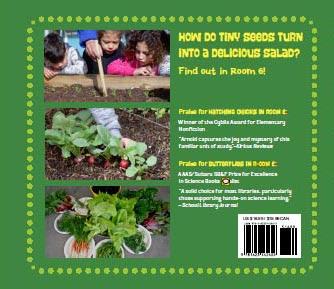 Jacket back of Planting a Garden in Room 6