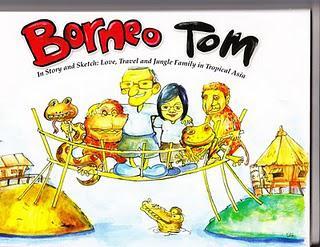 As an expat living in the tourist section of Kuching, Borneo Malaysia, I have the opportunity to meet people from all over the world. I am a gregarious outgoing American writer who loves to talk to people, not afraid to walk up to a table and ask them who they are and where they are from.
People from the Netherlands always reply with a warm smile and great conversation. I provide them with tips on the best places to eat, little known parts about town and the best time to visit the orang-utan sanctuary. We also exchange tales and travel notes from various places. I always give travel tips for those headed north.
Downtown Kuching is not the only place I encounter these fellow travelers. Every where I go, I know I can find a friend in a Dutchman. Whether snorkeling in very north Sumatra, strolling around a volcano on Java or ambling with pandas in China, I really feel safe when a person from the Netherlands is nearby. I know if trouble arises, I can depend on them to help out.
When my wife had a nasty cut on her "sit down place," a very nice lady from Amsterdam helped out with antiseptic and bandages. Another time, I managed to get entangled with some jellyfish, a person from Holland provided lemon juice to neutralize the stings. Even when I have been to places where I think no westerner has gone before, a person from the low country is usually sitting in a coffee shop enjoying a cold beverage. I am convinced when Neil Armstrong landed on the moon, a person from Holland was there to greet him with a cold beer.
Backpackers or gap kids are some of my favorite people. From your part of the planet, they are usually gathered in couples or small groups. I enjoy their fresh sense of wonder, their idealism and especially their political view points. Many of them are college educated and their dedication to the environment and liberal political ideology make for a refreshing change from my old geezer generation. They keep me young.
How do I spot a person from the Netherlands? When I see a westerner and they are tall, most chances they are from your neck of the woods. When I approach a westerner walking towards me and they meet my eye contact, bingo, they are usually from the Netherlands and always a conversation follows. And, any drop dead gorgeous lady, regardless of age, must be from Holland!
My son, a couple of months old now, was born a month early while we were traveling in a way out place on Borneo. When he gets older, I know he will have play mates anywhere we go because people from the Netherlands always seem to travel with their well-mannered and well-behaved children.
My wife and I have really enjoyed the traveling people of the Netherlands and have shared our home and treking time with them!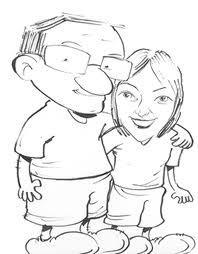 Tom McLaughlin is an American school teacher who lives and teaches in Kuching, Malaysian Borneo. He and his wife have traveled extensively through Southeast Asia, when his vasectomy produced son postponed his rugged jaunts until he gets older. He still wanders Borneo on weekends and school holidays.
Tom has a written a book "Borneo Tom" where essays are complemented by humorous sketches drawn by local Kuching waterfront artist, Niki. His blog is
www.borneotom.com

Did you enjoy this post? Subscribe via rss feed or email to catch the latest from Clogs and Tulips: An American in Holland.
©2011, Clogs and Tulips: An American in Holland. All rights reserved. On republishing any part of this post, you must provide a link back to this original post