I hope everyone is having a great end to their final week so far.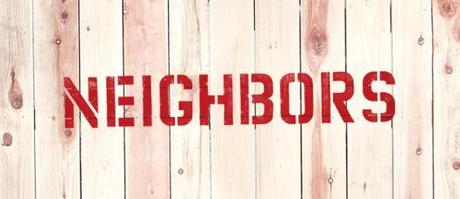 Tonight, I had the amazing option of attending the movie screening, "Neighbors", as i'm sure you all know, or maybe don't know, but I am a huge movie junkie!
"Neighbors", will be coming out this upcoming May 9th and the movie stars Seth Rogan, Zac Efron, and Rose Byrne.
If you have seen previous previews for the movie, i'm sure you've seen the scenes of where the young couple with a baby, is suddenly forced to live next to a fraternity house, in which Zac Efron plays the main role as one of the "trouble-maker" fraternity boys.
Rose Byrne, and Seth Rogan are also teamed up together playing the "parenting roles" of their newborn baby, and  the ones that come to a conclusion that they need to both find a solution to stop the ruckus of the fraternity chaos.
Overall, I thought the movie was fantastic, and I thought each character in the movie played out their roles very well.
Usually when you go to a movie now a days, you can totally plan out the plot, and figure out what happens by the end of the movie, but this is not the case for "Neighbors".
Everything was played out very well, and if you asked me to see the movie again, i'd honestly go a few more times.
THE "NEIGHBORS" MOVIE COMES OUT IN THEATRES MAY 9TH, SO BE ON THE LOOKOUT. CLICK HERE TO FIND OUT MORE DETAILS