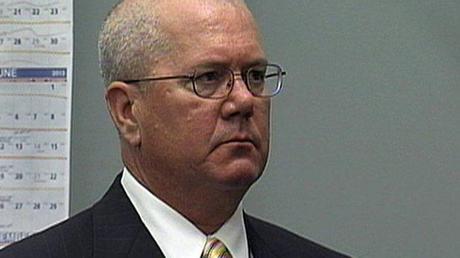 Todd Francis, 55, during arraignment in connection with the death of neighbor Eric Klyaz, who had been playing with Francis' 9-year-old daughter when the gun was fired 
Pool photo
Local news reports
The owner of a gun used in the accidental shooting of a 10-year-old boy in Miramar Ranch was ordered Wednesday to stand trial on felony charges including involuntary manslaughter and criminal storage of a firearm.
Todd Francis, 56, is charged in the June 4 death of neighbor Eric Klyaz, who had been playing with Francis' daughter in the garage of the family home when the shooting occurred.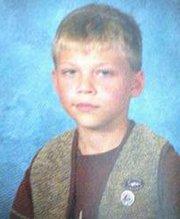 Eric Klyaz. 
Dingeman Elementary School yearbook photo
Eric suffered a single gunshot wound to his chest.
The girl, who was 9 at the time of the shooting, appeared briefly at the San Diego Superior Court hearing. Now 10, she walked into the room accompanied by her mother, attorneys and a dog used to comfort young witnesses, but she did not get up on the witness stand.