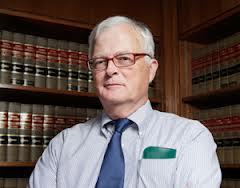 The New York Times reports
On second thought, Judge Vincent A. Sgueglia admitted to state judicial officials, the landmark courthouse in Owego, N.Y., was probably not the best place to repair a revolver with a faulty firing mechanism. 
That was what he was doing, alone in his chambers on the first floor of the 140-year-old courthouse, during a recess on the morning of Jan. 21, 2010. 
The gun, a .38-caliber Smith & Wesson that he said he did not realize was loaded, went off. The bullet dug into a wall. No one was injured.
I don't believe the supposed "faulty firing mechanism" has anything to do with it. Nor does the fact that he had the gun pointed in a safe direction, which the article pointed out.
HE DIDN'T KNOW THE GUN WAS LOADED. He put his finger on the trigger.  He negligently fired the gun. 
Inexcusable behavior for a man with a concealed carry permit, which he himself authorized. 
What's your opinion?  Should someone like that lose his right to own guns?
Please leave a comment.