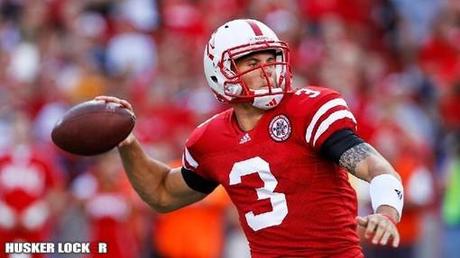 By Brandon Cavanaugh
Almost a year after being named Nebraska's starting quarterback, Taylor Martinez found himself sitting in front of a swarm of press members last Friday. He had a busy hour and a half of signing autographs and smiling for the fans ahead of him, but at that moment, Martinez was going to show how far he'd come since last April.
Lacing his fingers together, he listened intently as he was asked about his health. He looked down briefly before making an encouraging comment. "You guys will find out Sept. 3," Martinez said with a chuckle and a smile. He was as confident in his comments as a game-hardened quarterback stepping up in the pocket before chucking a pass down-field.
The word "confident" and Martinez's name haven't often been used in the same sentence, especially last year. Perhaps he didn't truly know what he was getting himself into when he slipped on that No. 3 jersey in the fishbowl that is Lincoln, Nebraska. It's an understandable oversight made by plenty of Cornhuskers before him.
Following a roller coaster season during which he scorched some of the defenses he encountered and was lit up by others, it was encouraging to see Martinez look back into the eyes of the beast and stand his ground during the press conference. Not only did he answer questions, he started addressing the crowd before a punctuation mark could be put on the end of several of the reporters' sentences. While obviously nervous and still somewhat unpolished, he showed no fear. This is the most important thing Nebraska fans should take away from the media's Fan Day conversation with Martinez.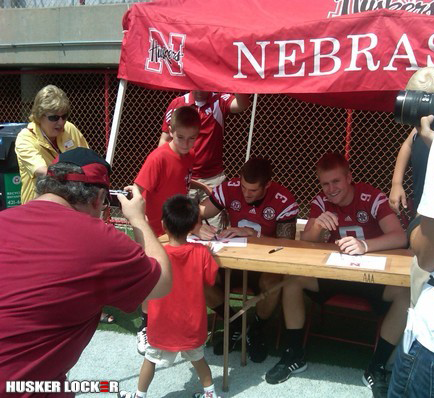 Over the summer, the Cornhuskers have been working to perfect the little things that win games. It went far beyond getting used to a signal-caller's cadence or tempo, though. Large chunks of the team have found themselves together across the city and country, hanging out together, going on mini-vacations and engaging in activities that promote team bonding.
Once considered a rather reserved individual, lately Martinez has often been seen palling around with the offensive linemen who will be protecting his hide. A level of unity is forming among the team that has yet to be seen under Pelini until now, and Martinez has been swept up in it.
He seemingly now understands that he doesn't have to be Superman during every game. Besides, that title's officially taken on this roster, by a certain do-it-all running back. With a helmet on, Martinez looks better than ever physically.
While he won't say whether or not he's entirely healthy, don't be surprised if a very familiar stutter step returns when the Cornhuskers take the field against the UT-Chattanooga Mocs. It hasn't even been a week into fall camp, but T-Magic looks like he may be ready to try staring into the spotlight of big-time college football once more. The experiences of his baptism by fire have helped prepare him for the glare. Just how much will be found out in mere weeks.
Follow us on Twitter: @huskerlocker
Like us on Facebook: Official Husker Locker Page

Permanent Link to this Blog Post