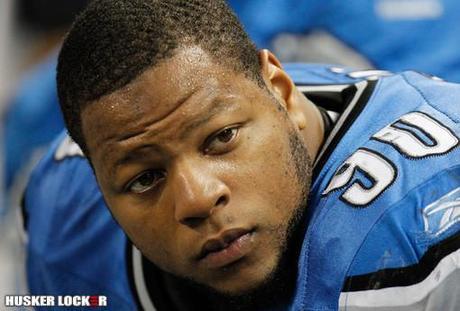 By Chris Labenz
Ndamukong Suh has been a vital part of the Detroit Lions' recent resurgence, both on the field and as a brand. The second overall pick in the 2010 NFL Draft, Suh immediately lived up to the hype, garnering All-Pro and Defensive Rookie of the Year honors after his first season.
By all accounts, Lions fans have embraced him as the new face of the franchise, a player who embodied the toughness and grit of the city. Suh's presence was also felt nationally as he appeared in commercials for Subway, Chrysler and Dick's Sporting Goods, not to mention his appearances at several major sporting events.
Heading into his second NFL season, it appeared that Suh could do no wrong. However, his reputation as a dirty player began to evolve. This stemmed from multiple incidents involving questionable hits on quarterbacks, including the Bears' Jay Cutler and the Browns' Colt McCoy. People stood on both sides of the issue with a majority of fans and columnists eventually concluding that Suh wasn't necessarily dirty.
He was old school, the type of player that went to the whistle and inflicted large amounts of pain on opposing players, a primary goal of any star defensive tackle.
Suh went so far as to meet with NFL Commissioner Roger Goddell to discuss ways in which he could avoid penalties and continue to play at a high level. Fast forward to Thanksgiving 2011, and defending the former Nebraska big man became much more difficult.
During a heated battle between the Lions and division rival Green Bay, Suh was ejected from the game after stomping on the leg of a Packers' offensive linemen following a play. After the game, Suh tried to downplay the incident, telling the media he was merely trying to regain his balance and not intending to hurt the other player.

Uproar from fans and pundits sprung up immediately on Twitter, eventually finding its way to nearly every major sports media radio and television show. No. 90 was out of control. He was the poster boy for a team that was getting flagged for personal fouls at the highest rate in the league. Many called for Suh to be suspended for multiple games and pay enormous fines.
Not only was Suh now being considered dirty, he was branded a liar and a fake. A professional in front of the cameras, but a menace in real life. The Lions' star was eventually suspended for two games and his play became mediocre for the remainder of the year, as if he had been hit with a tranquilizer dart. Fans recently gave Suh a new title: The fourth most-disliked athlete in America.
The truth about Ndamukong Suh likely exists somewhere in the middle. Detroit defensive coordinator Gunther Cunningham, long-regarded as one of the NFL's top defensive minds, has stated that Suh is a once-in-a-generation talent. His work ethic is unquestionable. Combine this with his freakish athletic ability, and there's no reason that he can't consistently perform at an All-Pro level.
Off the field, he has been applauded for his charitable efforts for the city of Detroit, not to mention his generosity in supporting the University of Nebraska. The positives appear to outweigh the negatives in regards to Suh, but because of modern media, the negatives attract far more attention.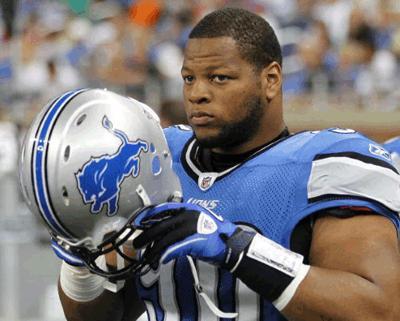 History shows that fan and media perception of athletes is a roller-coaster ride, with the lows and highs overemphasized every hour of every day on all outlets. At the same time, we've seen that athletes can be switch between being hated or adored in a matter of one season of solid play. A prime example is Los Angeles Lakers star Kobe Bryant.
Ripped apart for his adultery and questionable transgressions, Bryant lost sponsorships and support. After showcasing his world-class ability in later seasons and winning an NBA title, the fans, media, and sponsorships returned as if his poor conduct never happened. World-renowned golfer Tiger Woods is on a similar path.
When athletes win and entertains, fans are willing to look beyond a troubled past and cheer for future success. Suh has a great opportunity in front of him to regain these cheers and overcome negative perception.
It's crucial that his play begins to mirror his rookie year's and he avoids costly personal fouls that will only cause negative media attention to worsen. If Suh gets back to tormenting quarterbacks and garnering praise from analysts, fans will look at last season as a hiccup during the growth of a great athlete.
Charles Barkley once said, "I am not a role model." Suh doesn't need to be one to realize his goal of being an NFL and commercial star, but he can't embrace the "bad boy" image in the extreme manner he did last season. If he does, it will tarnish his reputation and that of any team he is or was a part of, including the Cornhuskers.
Follow Chris on Twitter: @chris_labenz
Follow Husker Locker on Twitter: @huskerlocker
Like us on Facebook: Official Husker Locker Page

Permanent Link to this Blog Post