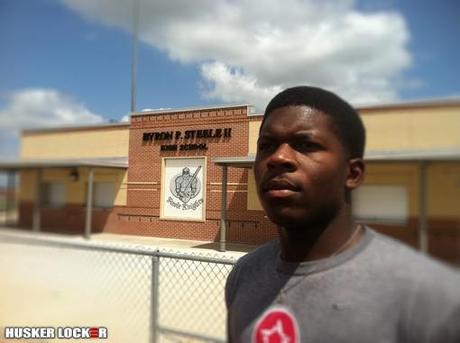 By Brett Baker
Seven weeks before Aaron Rodgers and the Green Bay Packers claimed the Lombardi Trophy at Cowboys Stadium, there was another quarterback who celebrated a championship of his own on the same turf. For Rodgers, the win was the culmination of a lifetime of work. For Tommy Armstrong of Cibolo, Texas, it was an arrival announcement.
If you're hoping to earn a football scholarship, there's nothing like being the quarterback of a Texas 5A state champion to raise your profile in the eyes of college recruiters. You'd better believe that when you play alongside the No. 1 running back recruit in the country, there are a lot of eyes on you as well.
When Steele High School's Armstrong took that final snap of the 2010 season he also took the torch as the future of a burgeoning powerhouse. This brought attention from the likes of Nebraska, Oregon, Missouri, Southern Miss, Mississippi State, Kansas, Baylor, Texas Tech & Texas A&M. If he's in awe of the spotlight, he isn't showing it. "I'm not trying to get caught up too much in the recruiting process. I just need to focus on my (senior) season and getting better." Armstrong said.
Twelve months ago he was just the guy that was going to hand the ball off to All-American running back Malcolm Brown. He was a first-year starter on a team littered with players bound for programs like Oklahoma, Oklahoma State and in Brown's case the University of Texas. The 6'2", 210-pound senior says, "It taught me a lot about the recruiting process. Just sitting back and watching them."
After running for 512 yards and eight touchdowns as well as throwing for 1,372 yards and 19 touchdowns with only two interceptions last season, it was Armstrong who took Brown's place in the scouts' eyes. Seven months after celebrating a championship, the Texas sun isn't the only thing turning up the heat in the Armstrong household. The letters are more frequent and the calls are, too.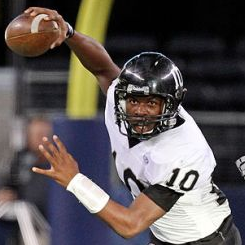 Recruiters are pushing for both his time and talents. Armstrong turns to his teammates who have been there before. Players like Ryan Simmons, a freshman linebacker at Oklahoma State. "He said make sure you take all of your visits. Make sure you pick the school that not only will help you as an athlete but academic wise as well."
It's advice that seems to have found its mark. Unprompted, Armstrong brings up the Cornhuskers. "Yeah, Nebraska they have a depth chart issue with the quarterbacks, but that's not the only reason why they are part of my top five. I can see myself playing there because we have the same offense. Nebraska fits me perfect. Will that affect my decision? Most likely, yes." There's something else about the culture that Bo Pelini is building in Lincoln that appeals to Armstrong - The competition. "That's my mindset going into college. Just give me the opportunity to be a quarterback and compete for a job."
Of course, competition goes both ways and Nebraska can expect plenty from the University of Oregon. As Phil Knight's pet project, the Ducks get the best that money can buy whether it's facilities, equipment or their well-known uniforms. At last count, the Ducks can wear together a-mind numbing 384 combinations come game day.
The flashy duds are touted as a key tool in recruiting. If so, the Ducks'll want to leave that one in the bag with Armstrong. "That's not a big attraction, because at the end of the day you can only play with one." That's not to say that the Ducks don't have their own appeal." They play with young guys. That's what I like about them. They're not afraid to play young guys. If you're better, you're going to play."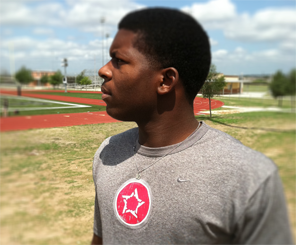 Armstrong grew up in Mississippi, moving to Texas before his freshman year to live with his father and play for Coach Mike Jinks. It's a support system that he knows he can lean on over the next few months when the pressure for a decision builds from both schools and fans. He says that he's ready for the former and not worried about the latter.
"What fans say doesn't really affect what my decision is. My parents are going to support me one hundred percent." Armstrong does acknowledge that he'd like to make his choice sooner rather than later. "I hope I can come up with a decision before district (play) starts. I don't want to be caught up in the process rather than focusing on winning district and getting to the playoffs."
For now, he's enjoying his summer. Visiting family in Mississippi, working out and leading his teammates in informal workouts. "I'm not going to let the recruiting process get in the way of what I have going on right now with my team and with my coaches."
Follow Brett on Twitter: @BigRedinTejas
Follow Husker Locker on Twitter: @huskerlocker
Like us on Facebook: Official Husker Locker Page

Permanent Link to this Blog Post