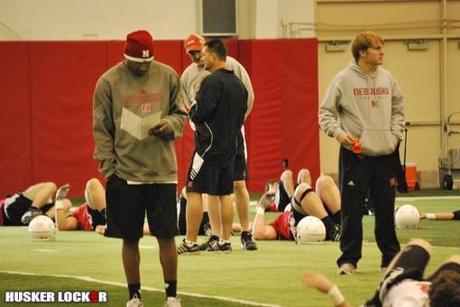 Share this story
By Brandon Cavanaugh
There aren't very many members of the Corey Raymond Fan Club across Husker Nation anymore, and understandably so. When an assistant coach calls your program the "Harvard of football," fans likely assume he's in it for the long haul.
72 hours after saying this and claiming that he would not be taking the defensive backs coaching gig at LSU, Raymond is now a Tiger and Nebraska is left handicapped.
His decision is understandable. He'll be closer to family, coaching for his alma mater, won't have to make nearly as many recruiting trips across the country and will be on the staff of a now-perennial national championship contender.
Most Nebraska fans could usually appreciate that scenario. It would be like Alex Henery returning to Lincoln to help coach kickers. Unfortunately, statements made only a few days prior by Raymond causes his decision to leave a bitter taste in Husker Nation's collective mouths.
While many will be angry with Raymond for quite some time, it's necessary to look to the immediate future. If Bo Pelini doesn't fill the void in his coaching staff soon, it throws off Nebraska's entire dynamic of the Husker secondary. This goes far beyond the likely flip of current Nebraska commit Tre'vell Dixon to LSU if and when he's offered by the Tigers.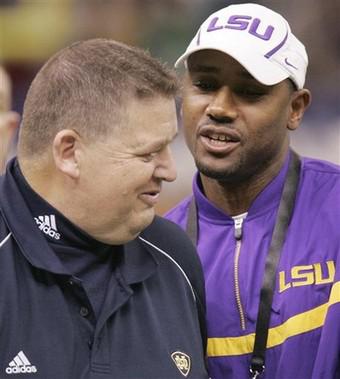 Pelini not only has to find someone whose style fits his scheme, but who also must begin bonding with his new charges, and have his recruiting assignments determined to name a few initial chores.
The importance of hiring someone who can make an immediate impact becomes even clearer when taking into account that spring practice is mere weeks away.
The eventual hiring also gives Pelini an opportunity to display a long-term commitment to Nebraska football. Yes, it would be easy to simply promote a graduate assistant or intern and shuffle the staff around.
Why take the easy route when one that may take slightly longer to travel could pay off handsomely? Another internal hire is duct tape over a rather substantial crack in Nebraska's foundation.
Some suggestions for new hires that sprung up almost immediately following official word from Raymond were Mike Minter, Eric Warfield and a hodgepodge of shifting among the current staff.
Minter's an interesting suggestion. He currently serves as the special teams coach with fellow former Husker Turner Gill at Liberty University. However, he falls under the category of current Huskers defensive coordinator John Papuchis and former linebackers coach Mike Ekeler - plenty of potential, but lacking in experience.
While Minter had a stellar NFL career, he'd be cutting his teeth at an FBS school with rather large expectations, ones which might grow with a Husker great teaching his former position group.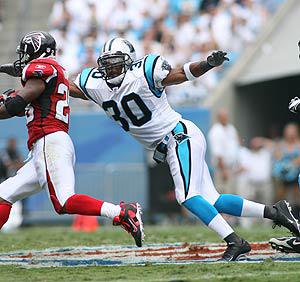 Warfield is currently a student assistant at Nebraska, and while he enjoyed a longer NFL career than many, personal troubles plagued him during the mid-2000s.
Recruiting against an inexperienced coach with recently-battled demons would be a welcomed challenge by any of Nebraska's opposition for every recruit they covet.
Another possibility is shifting linebackers coach Ross Els to defensive backs duty while promoting graduate assistant and former Husker linebacker T.J. Hollowell to take over Els' current charges. Again, Pelini would run into a severe lack of experience with this decision.
One of the best options, and one that would be a true fix rather than a stopgap, would be hiring a free agent coach such as former Illinois head man Ron Zook whose name surfaced when Pelini was searching for a new defensive coordinator.
After losing Raymond's recruiting acumen and connections, someone with a knack for the job like Zook could step in and likely pick up right where Raymond left off.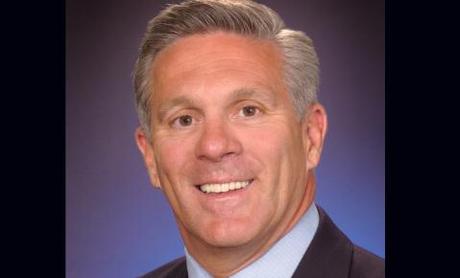 He spent his collegiate career at Miami (OH) as a defensive back and coached the positions on five separate occasions at Murray State, Tennessee, Ohio State, Florida, and with the Kansas City Chiefs.
slap a Co-Defensive Coordinator title on Zook, add his already significant knowledge of the Big Ten recruiting trail, and Pelini makes a bold statement to the Huskers' new conference and the nation - He's in Lincoln to stay and build a program that will dish out punishment.
While speculation will run rampant until a new coach is named, every day that passes without a defensive backs coach does more damage to the Nebraska football program.
The Dean of Raymond's alleged "Harvard of football" must choose carefully, but swiftly. The future of his secondary's progress, and perhaps the 2012 season, depends heavily on his choice.
Follow us on Twitter:
@huskerlocker
Like us on Facebook:
Official Husker Locker Page
Permanent Link to this Blog Post