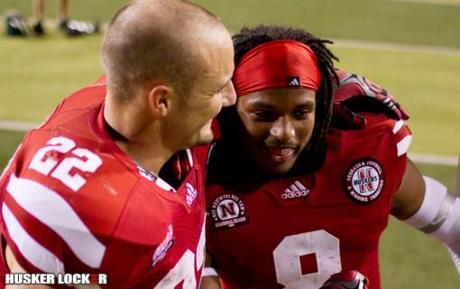 By Brandon Cavanaugh
It was late January 2010 and Nebraska needed another running back recruit in the worst way. Then-running backs coach Tim Beck made it a personal mission to stop in Homewood, Alabama to solve this problem.
The devil may head down to Georgia for souls to steal, but Beck's job was to enter the Yellowhammer State and leave with a prized recruit in a style appropriate for a sequel to Crouching Tiger, Hidden Dragon.
Approximately 15 days passed between Nebraska's offer and Abdullah's eventual commitment. As a senior at Homewood High School, he'd rushed 157 times for 1,795 and 24 touchdowns. He also caught 24 passes for 561 yards and four touchdowns. In what will surely come as a complete shock to anyone who either saw the slugfest against Fresno State or the game's highlights, he also had four touchdowns via punt return.
Everything was going swimmingly once Abdullah committed, but a potential worst case scenario for Nebraska cropped up: Auburn was making a late push for the 5'9" 185-pound back. There was talk that he'd even be visiting the home state school, but that's where Beck came in. He was going to keep Abdullah under the Big Red banner or die trying. Once the Alabama native's letter of intent was signed, Nebraska had officially stolen one of SEC country's best-kept secrets.
Beck had an ace up his sleeve for this recruiting battle. Then-verbal commitment Aaron Green was developing a friendship with the running back coach's target. Once Abdullah committed, the two running back recruits couldn't have been happier. "We're both excited," Abdullah told the Omaha World-Herald back in January. "I think we like the direction Nebraska is taking its offense."
During his recruitment, Abdullah had traveled to Tennessee as the Volunteers took on Kentucky, but Rocky Top was no match for the Big Red thanks to one of Nebraska's most important recruiting tools - its fans. While he didn't have an opportunity to take in a Cornhusker home game himself, if you find a Nebraska fan, you'll likely find someone ready to talk football, game day be damned.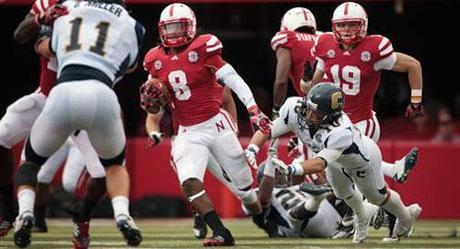 In what may have signaled the beginning of a thrilling stint as a Cornhusker, Abdullah delivered a shot to the jaw of the Fresno State Bulldogs' upset hopes Saturday Night in the form of a 100-yard kickoff return that sent the Memorial Stadium crowd into a frenzy.
"It was a turning point of the game," Abdullah told the Omaha World-Herald. "It was huge." His performance against the Bulldogs has already cemented his place in the annals of Husker history. The true freshman set a school record with 211 kick return yards.
His coming out party adds another intriguing element to one of Nebraska's many Big Ten showcase games in 2011. When Nebraska travels to the Big House to face Michigan for the first time since the 2005 Alamo Bowl, two of the conference's fastest quarterbacks will take center stage in Denard Robinson and Taylor Martinez.
While "T-Magic vs. Shoelace" may dominate the headlines that week, Ameer Abdullah fired a warning shot over the bow of the Big Ten. If a team makes the mistake of letting him touch the ball on a return, they'll likely learn their lesson the hard way.
It's almost guaranteed that Cornhusker fans haven't seen the last of Abdullah's special team prowess in 2011, but a large question looms – What happens should his offense line start clicking and opening up holes for the true freshman running back?
Nebraska fans anxiously wait for that day. 11 other teams hope it never comes. Notre Dame found out firsthand what it's like to have hopes dashed by a player courted by the SEC in Michigan's Robinson. The difference between Abdullah and Robinson is that the latter has had the national spotlight on him since his recruitment began.
Abdullah has stepped into it for the first time in over seven months since signing his letter of intent. If his play against Fresno State is any indication, the attention he draws only going to intensify as his days in scarlet and cream continue.
Follow us on Twitter: @huskerlocker
Like us on Facebook: Official Husker Locker Page

Permanent Link to this Blog Post