/r/Asheville is always a good read, but this week I found two items of particular interest.
Seems like a random citizen is helping fellow citizens with parking meter fees: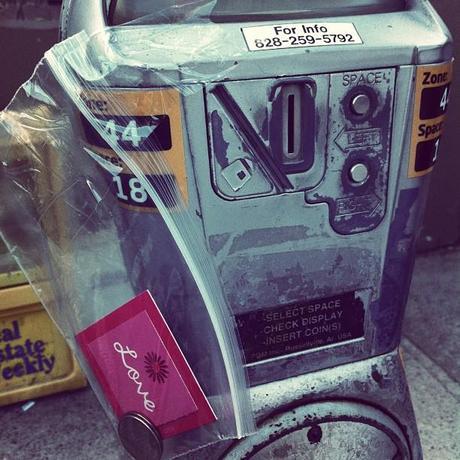 Asheville Parking Meter Love
The note reads according to user MannieDex:
On the back, they said "Do small things with great love. Kindness… Pass it on!"
Feel the love Asheville…..
The other item of interest is it seems a group of friends is seeking a Hilarious Fat Friend.  Here is a screenshot of the Craigslist ad: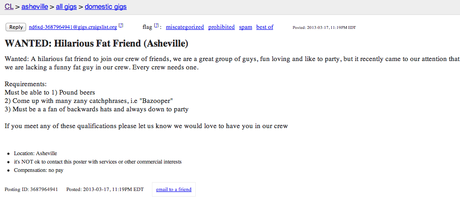 If I wasn't on a diet I would apply! I know it is hard to imagine the writer behind the Citizen Thymes is a fat funny guy, well funny according to my mom.