A baby otter was found nearly dead, suffering from hypothermia near Argyll, Scotland. The pup was found on New Year's Day by a couple in a Forestry Commission car park and was brought home to keep her warm until the Scottish SPCA's arrival.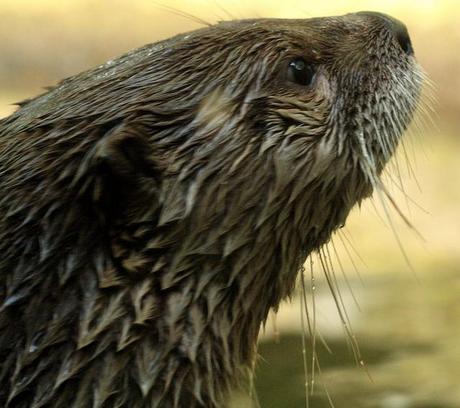 Image Courtesy of ArranET
The pup, nicknamed Cally is about seven weeks old and is now making full recovery in the National Wildlife Rescue Centre near Alloa. The charity authorities believe that recent storm events in this area were responsible for displacing the young otter from the den after a flood. Cally is one of other 10 otter cubs currently being cared for at the center.
Claire Shortose is the auxiliary inspector and practicing vet at the animal welfare charity who promptly responded to the call from the couple who found the otter. 'I had to stop the van to revive her during the journey, but thankfully she pulled through'. Ms. Shortose believes Cally is growing stronger everyday but she will need to spend at least a year in the center before being able to be released to the wild.
Colin Shendon, the centre's manager said 'Cally has made a remarkable recovery given the condition she was found in.  We hope to pair her up with a cub of a similar age as this will help her development'. Mr. Shendon added that Cally will be cared for until necessary and will only be released when she is mature enough to be able to survive in the wild.
By Eleonora Arcese