This is one of the first hair masks I have used. I have mixed feelings about this one. Want to know more ? Read on.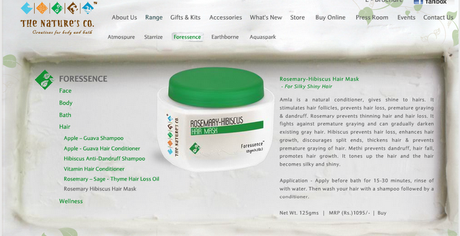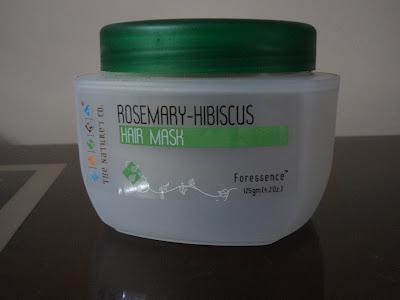 Nature's Co. Rosemary Hibiscus Hair Mask claims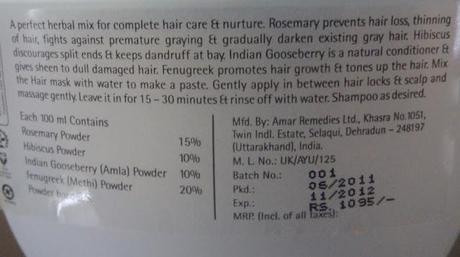 Price - Rs. 1095 Quantity - 125gm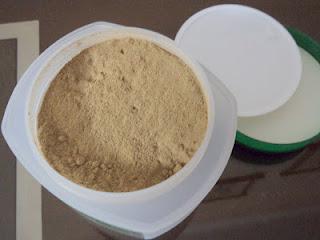 My Experience Nature's Co Rosemary Hibiscus Hair Mask
Nature's Co Rosemary Hibiscus Hair Mask comes in a powder form and has to be mixed with water to form a paste and then applied. I used it 6 -7 times during the humid monsoons when my hair really frizzy and despite oiling and conditioning, I could see thousands of obnoxious little strands of hair popping out of everywhere.  I don't have any dandruff or severe hairfall problem, though I do loose some strands whenever I wash my hair. My hair is quite wavy and dry and every time I shampoo, it becomes drier even after conditioning. I usually apply a few drop of oil mixed with water after shampoo for the dryness. 
Well, I used this hair mask for 30 minutes everytime before shampooing and I could notice a remarkable reduction in frizziness and dryness. My hair felt much more smoother to touch. I can't say much about its claims for greying hair, thinning hair and dandruff, because I don't suffer from these hair problems. 
Now coming to the bad part, the hair mask is a nightmare to apply. No matter how thick paste I make, it keeps on dripping all over my face, neck, clothes. It's really difficult to keep it on for 30 minutes and all the time, I had to stay in the bathroom to avoid messing the whole house. I wish it came in a cream form or maybe by way of oil, which would definitely drip less.  Another con I find is that it's quite expensive for the quantity it contains. It's too less for the price. The hair mask has a weird smell, quite similar to the Indian spices, Garam Masala. Lol. Yup, I could make it out the first time i sniffed it. The smell comes only when the mask is in powder and when it is mixed with water, the smell is considerably reduced. 
Verdict - I does work on my hair and makes my hair less frizzy and more smooth, but I won't repurchase it due to its high price and the mess it creates. I would rather try out those L'Oreal professional hair creams. Have you used any hair mask ? Which hair mask works for you ? Do let me know.


Disclaimer - Product sent by brand for consideration.