There are some compelling economic and environmental advantages for public and private fleets to transition from gasoline to natural gas.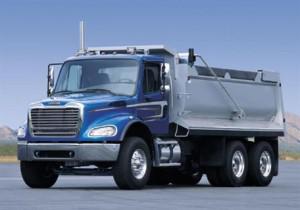 McCoy Freightliner's Business Class M2 112 natural gas truck, "ideal for port operations, natural gas utilities, and municipalities."
Fleets at the Oregon State Department of Administrative Services Motor Pool, Salem-Keizer Transit and Port of Portland are paying about $1.27 a gas gallon equivalent for fuel (without road taxes).
Several Pacific Northwest organizations are sponsoring a one-day conference to help fleet managers make a knowledgeable decision on whether natural gas is the right fuel for their fleet.  In addition to several national experts, fleet managers currently using natural gas will share their experiences and tips.