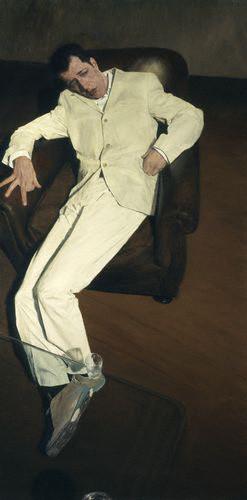 Out for a walk around London yesterday (Saturday) with Mrs P and daughter. Aimed towards the National Gallery, got distracted by the National PORTRAIT Gallery. It'd been a decade or more since I'd been inside, so in we went. And it was alright, paintings here and there. Many of them not to my personal taste. There was a painting by Philip Oliver Hale (above) of Thomas Joseph Edmund Adès that really stood out, in Room 35.
I wandered into Room 38 and there was a big photograph on the far wall in among the paintings (and a head made of blood). Seemed kinda odd. Seemed kinda out of place. It was a photograph of a head, tightly cropped,  in very large format.  Wait a minute -- did a double take -- it's a painting. It's an amazing painting of biochemist Paul Nurse by English artist Jason Brooks.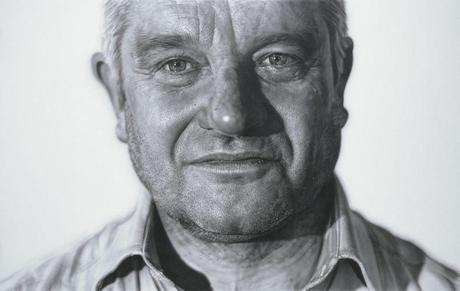 Jason Brooks, you say? Where have I heard that name before? I didn't know that I had. I also didn't know that this was the exact same Jason Brooks who has a PISS PAINTINGS section in his gallery that are photo-realistic paintings of women pissing in scenic locations. I'll drop my editorial drawers and shower you with three golden examples.