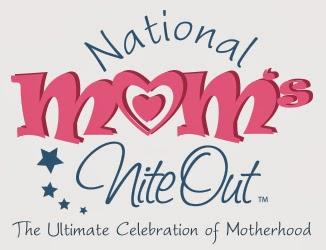 BSM Media and Maria Bailey, the founder of National Mom's Nite Out™, are proud to announce very exciting news for 2014!
National Mom's Nite Out™ will take place on Thursday, May 8, 2014, and will be bigger than ever as they partner with AFFIRM films (a division of Sony Pictures) and Provident Films on the release of Moms' Night Out. What started as a single Tweet encouraging moms to join together to celebrate motherhood has grown into a national event and now a motion picture. Moms all over the US will be able to celebrate National Mom's Nite Out™ on May 8th and then take the family to see the Moms' Night Out movie on May 9th.



Moms' Night Out is produced by Kevin Downes to be distributed by AFFIRM Films (a division of Sony Pictures) and Provident Films. Moms' Night Out is a fast-paced, family comedy about four moms scheduling a night out where everything can and will go wrong, yet it all turns out just fine in the end. The film features a fantastic lineup of stars like Sarah Drew (Grey's Anatomy), Sean Astin (THE LORD OF THE RINGS), Patricia Heaton (Everybody Loves Raymond, The Middle), Alex Kendrick (COURAGEOUS), Robert Amaya (COURAGEOUS), Andrea Logan White (REVELATION ROAD) and Kevin Downes (COURAGEOUS). Platinum-selling country recording artist Trace Adkins (THE LINCOLN LAWYER) is "Bones," a philosophical tattoo artist with a checkered past and a load of wisdom. This star-studded cast is sure to give an accurate portrayal of some of the hilarious situations moms have found themselves in at one time or another in the wonderful world of parenting.

Get ready to kick off the fun of National Mom's Nite out today and continue the excitement through May! Join BSM Media in celebrating motherhood as the most rewarding -- yet toughest -- profession out there!


Disclosure: I will be entered into a drawing to win prizes as a thank-you for sharing this information.