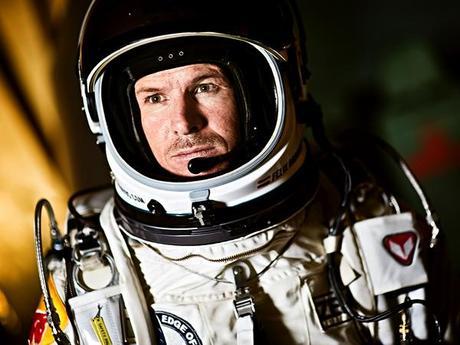 National Geographic
has just announced their winners for the 2013 Adventurers of the Year. As usual, the winners are a group of outstanding men and women, from unique and very different fields including ultra-running, mountaineering, surfing and more.
Probably the biggest name on the list is skydiver Felix Baumgartner who recently garnered headlines around the globe for his record breaking jump from the edge of space. He's joined by the likes of climber David Lama, who made history on Cerro Torre earlier this year, and kayaker Steve Fisher, who led a team down the biggest rapids in the world on the Congo River. Others include ultrarunner Lizzy Hawker, snowboarder Jeremy Jones and explorer Mike Libecki, amongst others.
As they have for the past few years, Nat Geo is also asking the public to weigh in with their thoughts on who is the adventurer of the year by voting for the People's Choice winner. Votes are being compiled from November 1st through January 16, 2013, with the winner being announced in February. Judging from the choices, I think I can probably go out on a limb and pick the winner of this category right now. (Hint: It'll probably be the Man Who Fell To Earth)
In the interest of full disclosure, I should note that I've been lucky enough to have the Nat Geo team ask my opinion on who the Adventurers of the Year should be over the past few years. While the 2013 winners are all people I respect and admire, I can't help but think that some of these were selected for their commercial appeal. I can think of a number of people who did more adventurous things this past year, and believe me I submitted them, but they didn't earn a spot on the list. Of course they can't all be given this prestigious honor, but there are definitely a few names that I expected to be on there that didn't make the cut.
Still, I want to offer a hearty congratulations to the winners. Well done all around.